Three Things To Do If You Choose To View This Blog.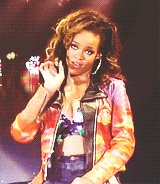 If you have chosen to read this virtual memoir, blog style, I encourage you to do three things:
1. Have a notebook and something to write with.
2. Have something to eat.
3. Have someone to share with.
As you decide to take notes, you should write down only what you would let leave your two lips and only share with people you would speak them to. You can also write your own dialogue, experiences and thoughts that match or are sparked by something you read. 
If you see something that comes across as terminology or theoretical write down the exact term and definition or context if provided. Use this information also in the sharing with others. In addition, think of your personal lived or learned experiences and write about them as they correlate to the theoretical framework or occurrences provided. 
Do something responsive. This can even be in your personal life. It can be as simple as taking a bubble bath or sending someone a thank you note. 
With love,
Lytasha Marie, M.A. 
Please reload
I'm busy working on my blog posts. Watch this space!
Please reload