A Truth: In My Eyes Faith Is Knowing That It Has Already Been Handled!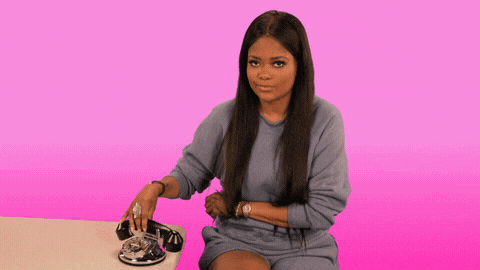 My blueprint is about consistency, implementation strategies that keep things stable and consistent while growth, development and changes are occurring. Also understanding when completion and visible results do and should appear. Designing, creating, producing and excelling in a way that does not start with a "plug" or outlet. To provide a platform that can showcase and highlight those who have comprehended structure, scheduling, organizing, restrictive requirements and proper style, attire, design and format. There is something worth noting about how when I am on my way to do a particular thing I know who and what to defer to, how, when and why. I do not succumb to people who put their entire opinion over the one that actually matters to the person in a situation. I know there are many times that people who want to address me about something positive I am doing that they fail to see and I do a "head turn" to see if the person I am deferring to cans see that only one word is getting ready to leave my mouth and it starts with a "B". If this is inappropriate in that regard I continue doing what I was doing and showcase the problem of people not thinking they should be responded to, when they are being outrageous. 
Strengthening awareness, know-how and ability to use access to resources that have been provided as they are provided. Proving the "You" that upholds standards and meets the requirement for participation. Becoming non-negotiable in regards to the complexity of what it takes to start and stick to something with or without reference to whether or not you are being successful. Catering to the understanding that if a guideline or rubric is outlined and being provided "You" are being given the tool to know whether or not you are being successful. Communication will contain data that includes compliments, opinions, "choiceful" disagreement or access to commentary about continued error being presented as factual when the guidelines state otherwise. Receiving new developments and updates in a way that expresses continued interest. Concluding with the specialty of productively providing visual analysis of your options and thoroughly with no room for misunderstanding representing and reflecting your choice and living to the standard that comes with that commitment. It is the understanding that the day you "win" people will all of a sudden not understand what winning exactly means. It is also knowing that if you actually do anything productive in the day you would not ask why professionals drink coffee or see a person with a influx of young people they have to save daily because their volunteer or community worker was just around for money and missed the point. It is me laughing and knowing that in my space"you don't have to just sit down and be quiet" but if you do not have that skill because of what someone else did you will not be successful in that space. Yes we run wild and free, sit in circles, eat snack and discuss life in more ways than one. My blueprint is pink, but if you look properly the first time you will see all the mechanics perfected, the architecture sturdy and that the building has already taken place. 
Please reload
I'm busy working on my blog posts. Watch this space!
Please reload