The Baby Mammalogues & Other Variations of Taking Action!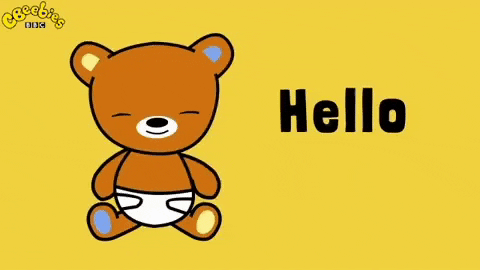 In the work I do I have come to realize that some people who are copying business or professional methods cannot see when they are making a error. The error is when they are scheduling or planning and developing in the personal space of people they want to work with. They fail to develop itinerary and schedules for the commitment they need for their business. They often cannot see that they want to reprimand or put consequences where they have scheduled meetings at people's shower time or are expecting responses as if the person has nothing else that is required of them. 
I have also realized that some people do not realize that there are things good and bad that occur as a natural reaction or response. As in imagine a person drowning and the automatic response that will ensue. Sometimes people want others to get "in trouble" when all that is being showcased is the ability to articulate and respond to the occurrence. That is how they say bad things happen to good people. 
Lastly there is something irritated about people who insert people into spaces that they do not or should not exist in. You can love someone to death and be inspired by them but that does not mean that their opinion overrides the one of the person in the present moment with you. There are people who metaphorically keep turning in "English papers" to their "guidance counselors". The lesson about being where your feet are is important and engaging with what is around you. Some people have made themselves of importance or priority where they are not. There are people who would argue about what is October when someone is providing resources to assist with Domestic Violence Awareness because they do not realize that in general October is a month where work still needs to be done. And that there are multiple things going on including celebrating Columbus, Breast Cancer Awareness, Hispanic Heritage and Domestic Violence Awareness. I would actually encourage people to learn what awareness means and how to implement and support issues in a way that doesn't confuse that with just regurgitating facts or statements.
I once hosted an event called "The Baby Mammalogues" in October where women and men where able to share stories about parenting, child raising, and birthing. This is in conjunction with understanding what domestic violence is and how to support people who are going through it. Lessons are taught and learned in retrospect to help, such as using the analogy "each one reach one". The people who participated connected in more ways than one and provided long term support that would eliminate particulars that invested into their domestic violence experience. I am happy to say that the culmination of the entire idea will reveal itself in a printed resource for others to learn from. The overall idea was inspired by "The Vagina Monologues" by Eve Ensler. There may be confusion for some about creativity, the arts and spaces that provide room for self expression. There is also in the titled I chose a reflection of how sometimes people displace themselves. There are mothers of babies who would want to say they are "wives", "more than baby mamma's", or "their kids aren't babies" and not realize the proclamation of eradicating their existence that they are screaming to the world. 
There is an idea brewing in my mind to create a guideline that showcases all the themes for the calendar year and provide space for people who plan events to insert program ideas and titles that meet the "request" of the theme. Raising awareness about Domestic Violence doesn't mean you have to put that term on a poster, it can look like sharing information about the banner in the shopping mall that is celebrating breastfeeding! There is a danger in raising awareness and not advancing into taking action or prevention. Some people choose to argue about "action" when there are people giving the facts or directives as an emotional response to a personal mistake. It is important to know how to focus your fight, your passion and be honest about the result you want. There really is no need to mix up the person who wants a peaceful conclusion and the person who wants a violent fight to ensue. Imagine how happy many community members would be when they see a person who raised awareness about an issue can now focus on shopping or planning their vacations. It is like a doctor who is happy to finally see a patient at a restaurant eating food and drinking wine. As in the day the doctor can schedule that person for his annual holiday party and not a visit for the illness that could have been terminal or could have been healed. 
Please reload