Start: Plan and Take Some Action!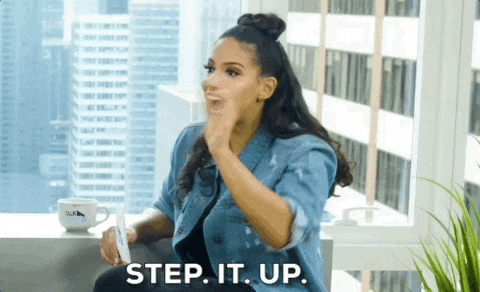 Are you aware of what an action step is and that there is a need to take one? An action should bring about something. Identifying action steps is essential. Identifying means to establish or indicate. I can tell through wardrobe if someone has not planed or taken action after living through life as if they have. Imagine Beyoncé showing up for a live performance after years of development only to not show up in her fashion of choice or choice of industry stylist. If she was to do this and even mention changes she would like to make, this shows inaction at some point. I have had two experiences that would make me want a clothing rack at my events. There are some people, even if they came as audience members, that I would give access to a backroom to for a wardrobe change. There is a visible difference between a blooper and a lack of preparation.
What is your reason to take action and when should you do it? Sometimes action looks like planting a seed that will grow into a tall tree over time. This takes time, organic time and knowledge that other environmental factors will naturally and automatically begin to help the seed grow with or without you.
I like this article on how to make good action steps. https://keithwebb.com/how-to-make-good-action-steps/​
You can create an action plan for your personal and professional use. It might be time for you to actually make a five year plan. Focus on what needs to get done and not the how or the who in the initial planning. Here is a site to help with Goal Action Planning. https://theblissfulmind.com/2019/02/10/action-steps-for-goals/
Here, also, are two links with information that might encourage you to take action.
http://www.ilanelanzen.com/personaldevelopment/11-reasons-taking-action-is-crucial/
https://www.positivityblog.com/five-powerful-reasons-to-take-action-today/
I will suggest that planning for taking action starts with your brain. You can also use supplies to help with your planning. I am all for chart or poster paper in this situation markers, glitter, cuts outs and more. This does not matter the age but can help visualize the larger picture. Many educated and business people know it is suggested to rewrite your notes. You may want to use a paper and pencil and then transcribe or redo in a notebook or in a creative way like using poster board or chart paper. You do not have to share your plan but your results can definitely be something you want to showcase to the public.
Please reload