My She's A B.O.S.S. Prayer for Today.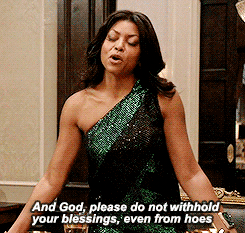 Today I will pray about the way to use all my access and knowledge to further develop in action the mission of my program She's A B.O.S.S.-- Beyond Ordinary Setting the Standard. I will acknowledge and teach that timing of coffee breaks can let someone who is not a Boss, like you, showcase something that can make them competitive with your position. I am also strengthening the ability to see that it may take people long to process the power of turmeric and essential oil because they can see the visible literature that describes the overall power and access of many things. I will adjust my emotional responses to see people who avoided learning life equations and pushed away body oil only to go back to learn a formula and after calculations see that, that is the answer, problem and solution be presented in general. I will also refrain from thinking people have the ability to replace or insert behavior or other products where "body oil" goes also. Yes, you can replace "oil" with behavior. This is my prayer for today. 
Please reload
I'm busy working on my blog posts. Watch this space!
Please reload