Reruns, Sitcoms and People Who Do Not Watch the Entire Movie or Understand What Is Going On In a Film.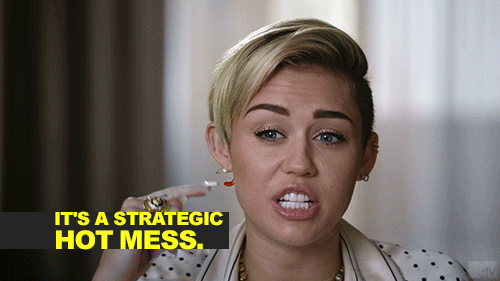 Imagine knowing that age is a social construct, however knowing around eight years old things that some people never live to find out. Or having to exist around people who are just recognizably having the incorrect answer. Especially about acts of violence and retaliation. It is like all the new features at Disney World being complete and now no one wants to be the one to have to sit in the jail cell for the justifiable things. There are deals with and without words going on between law enforcement, family, the medical community, educators, employers and more about who is going to take the L, when there is a new flavor of Snapple coming out in a week. If certain people could see it, it would look like an auction of people avoiding consequences they can now see and comprehend. I think I can withstand the chaos while I write my book that has an identifiable audience to the alive and well participators of society. This is making it worse for people who would even take their punishment and agree they have done something worth being punished for. There is seriously a war of people not wanting to miss the season finale of their favorite show, which is why some people are in existence. This is horrible and funny at the same time if you can conceptualize it. As in what makes you think that I am going to give up my clean bra and panties so you can steal my money to sit with people who are so left out of society, they cannot even see the type of "at risk" a person is. If ice cream goes on sale one more time, we are in big trouble for over population or a few house fights that have to wait.
People with the correct information have a hard time with what other people waste time focusing on. It is like the thing about bringing a knife to a gun fight and showing up with no weapon to a person who has one and is doing something positive and then choosing to start trouble with them. As in I am being non-violent and this weapon is for in case a wild grizzly bear comes out of nowhere and by the time you start from the wrong answer and keep going, if you walk near me that essentially is what you are behaving like. In my life I have seen academic grizzly bears. Why yes, these new advancements since the wooden teeth of George Washington are aiding with the natural deterioration of people who participate in society and are acknowledged for doing so. And who isn't going to laugh at a person who cannot see that their only entry way is through eating fancy food courtesy of the "pretty princess" who happens to be interested and exposed to demolition based environmentalism. Pardon the lack of awareness about a person who has toe shoes and under armor. Imagine having this person around when there are people fighting for their lives and keep entering into a space you willingly give up because you cannot see the damage they will cause to you, to get into it. Especially when they do it in the way of school desk so they are sitting side by side with you and you cannot see when they have revered and received so much because it is after sharing what they got on the test. Also imagine being cut off by a group of people who have nothing to do with what you are doing, and are so slow they fail to realize that all you are doing is walking by. As in like a high price paying customer while they are stacking something on a shelf or a medical doctor walking by someone who the desk worker is attempting to avoid getting help to. There is also an issue of attractiveness. People who are attractive cannot see when they are being left out, abused, neglected and abandoned. They happen to look cute, if they were ugly they would realize the treatment is left on the side of the road and after they are invited for looks if that is all they contribute the people around know the obvious consequences. There is nothing funnier than someone who keeps pointing out the obvious of what is happening in a war zone, this includes things that can be out of place in a home. Many people fail to realize commenting on a material item makes them get psychologically placed with dead weight. Unless there is a conclusion of some sort being drawn. 
There are also people who expose themselves for failing to see how things transfer business to business and are void of a particular personal identity. Some of the "they" with opinions are talking to much because no one wants to admit that they do not want to miss the Super Bowl game. People are also failing to collaborate in the proper space because they can see an attractive population of low performing people in their vision. They may compete at collaboration time or speak. If you have wisdom to share that is imperative do so, if it is frivolous conversation please avoid. The only person who should speak to them is honestly the one that has the information that is the depth of helping them understand "horse pullings" and that that is close to where they are. I have also learned to be as specific as "Black Women in Higher Education", even in conversation or reservation. I am learning the people who exist around me often fail to understand in the same way they fail to understand that a gallon of milk comes from a cows breast known as udder. There are people watching plates of food being served on other people's televisions and expecting that they will one day have access and without work or contribution. I grew up eating at Red Lobster and Jimmie's Seafood with no television commercial needed. There are people who are needing to feel abandoned by me or as if I will do the "Awful" things they have done back to them. I have my own identity and personhood. They cannot see that I have seen people with ailments moan and groan. To me they sound like people who are not smart or have injuries or lack of experience. Maybe I should consider just being mean to a certain degree. I can put my nice contributions elsewhere. There are billionaires who could use $25.00 for real. I hurt, where my laughter is being absorbed by others who cannot see who or what they report to and when their opinion is only being heard to collect information on someone' love interest. Why yes, I do perform CPR in multiple ways. 
Please reload