The Triple Threat of Menstruation!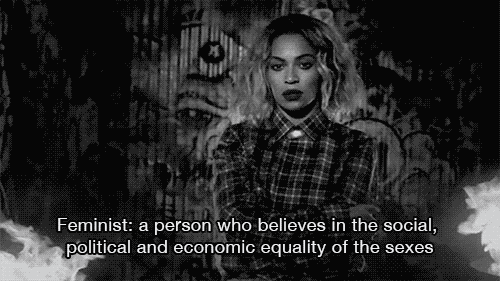 There is an attack on my life that is always equal to the attack on me having menstruation. There is a triple threat in this situation. Having menstruation makes me attacked in the area of knowing what "it" is and comprehending it, knowing that there is a word to describe the entire experience and that a male reproductive organ is required to get the result of menstruation originated purpose and then there is a signal of educational privileged or hierarchy from knowing the word menstruation and not referring to this as an "issue of blood." I mean, in my head I know there is blood involved but I know there is an egg and other fluids. Sneezing is more disgusting than menstruation.  Many people are living in a misconception of a story "ABOUT YOU" and not actually interacting with you. This is a very hurtful and painful situation to deal with. You can be the most inspiring helpful person ever and for some reason people you have shared time with have turned you into something else that you have no clue about. The horrifying part is when they cannot connect the dots once they can see the reality and aim to keep the argument that you are not a part of going. Mostly because they have some false life because of it. One that they cannot actualize. They should notice that they are living in nothing but false concept. Pretending to not understand this will make the situation worse. There are also people who have trouble with speaking. What they do is label and not fully digests a word or statement. They may even use a pronoun where there should be a description or an identifiable relationship or correlation. There are people who will fight you for curing disease. They may not realize that disease in a person can impact the soil, the water and other life forms. They also may get mad because healing and curing someone may go directly against an attack they put on the person. Some people feel their assailants are getting "medical treatment" and support. They lack the ability to understand that some of this is about the land, water and the spread of airborne disease. That is why some people are taught that if they get into a fight they should still bring a towel to wipe the blood off of the persons face.  Most of the time things are positive and I have learned that some people's complaints come from the area where they receive low grades or stay back. I am also highly irritated by people who cannot understand a job description. As in it can take a week to develop a cover letter. I think people should develop a weekly timeline the first day of each work week. If you work forty hours a week you should create a thirty five hour timeline. This means it is okay to spend five hours creating a timeline for the week, that includes time for chatting, coffee and ten to fifteen minutes to prepare for meetings that might occur throughout the week. I am currently curing my "home owners disease". As in reflexes, adjustments or corrections other people aim to make to me in error. As in directions that a home owner would follow. Someone should read books by Steve Harvey! There is also nothing worse than women who develop the self deprecating habit of acting as if they are the most disgusting things ever and enforcing that when it comes to other female bodies. I'm all for the sensation of menstruation! 
Please reload
I'm busy working on my blog posts. Watch this space!
Please reload