The Library & Cafe Is "Where It's At"!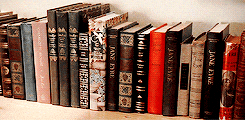 So where do you see a community worker, volunteer and person engaged successfully in societal participation. It is most likely not weird to see them at a library, even if they wear heels and can sing well. There are people who feel forced to do things who cannot see how fun it is to learn about community gardens and do things like save books and public access. Most of the things people say about me are confirming everything that I love! I am still trying to figure out how to get over this green apple, pear and ginger drink I purchased at a cafe in Brooklyn. When you are invested and interested there is always something to do. And yes, I am sure the librarian is interested in someone smelling like Prada Candy. 
Please reload
I'm busy working on my blog posts. Watch this space!
Please reload