I'm All Climate Change & Metaphors You Can Use To Lessen the Amount of Shampoo You Use Every Shower #SetItOff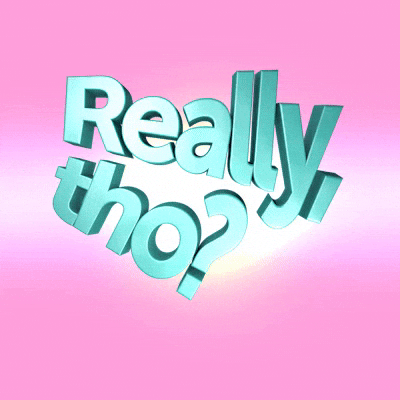 So I was getting on the bus this afternoon and began to think about settlement, migration and dislocation. There are people who discuss different people being dislocated from countries and communities. I started thinking about what it means to have something like a dislocated shoulder. That made me realize, really, dislocation is bad! Especially without something to help it heal. Even thinking about the weather patterns and conditions of New England. I am assuming that if people did not make it to the south or warmer weather while journeying, New England is the area where people would have passed away in travel. There might be people fighting their way to death biologically and psychologically and getting stuck to buildings, heat and outerwear. There are people who are against giving out coats to people who do not have particular housing because it can cause a distortion. I am realizing that those types of donations are why people disagree with the way I research and disperse items that come from programs and activities I design and implement (I would have more than a certification and can even be qualified to give them out). There are some people who even fail to follow "house rules" so that their body will avoid the rapid temperature changes and not develop psychological disturbances of biologically wanting to migrate or pass. Can I insert blindly here that there are people who have earned gainful employment because they copied the habits and style of Whitney Houston from watching her on television. There is a real thing as an identity crisis. These types of people can cause people to become exhausted and ask questions like why would they just keep a healthy moisturized afro instead of spending money on braids. They often fight people during normal breaks or phases of something being over or completed. No, I would never over work to keep my Jada Pinkett Set It Off braids on someone else's yearlong rotation. They also often get into positions and cannot handle them, or think it isn't normal to do work while you are tired, even if it looks like scribble. I also do not think a lot of people heard or understood the ant and the grasshopper story. They often comment on people who "store things for the winter". I even laugh thinking of parables about a Queen who left the castle after being told not to and what hearing the entirety of the story causes some people to do. There are some women who would never return, some who would fight to find the King to walk in the house and confess their "sins", and some people who would return and never walk back out the door, or ask for a key or something.
Action oriented people are prone to some form of abuse. It's the type of abuse that comes from no longer eating Oreos all the time, which means you won't be with your friend you always ate the Oreos with for the most part anymore. I also am going to go on ahead and mention here that there are things people keep getting to do in our life because it appears at that point of "reproduction" or being birthed. No, I cannot remember or interrupt if someone slapped me on my booty at birth. Some things are people slapping you on your booty, or pulling your head out, cutting the umbilical chord and rushing you to another room. There is nothing funnier than forming identity and coming to fruition in one of those intervals and looking at someone who is about to do a "booty slap" and know for a fact that your identity formation might cause you to have to relocate or reorganize their psychological brain pattern. As in, yes I did buy my own cup to drink out of or yes I can now see there is a booty slap at birth and I will go on ahead and find a replacement. There are actually people who are being overly supported in that space by people who cannot read and by people who will code switch in front of doctors and their employers. No, I also didn't know that some schools do not have recess. I have experienced people aim to correct my behavior and not realize that something they are doing can cause major problems for me in the societal advancements I have succeeded in. It can be more than annoying being a collegiate award winning woman, around people who will forever think I cannot read or am not supposed to. Yikes. I often do not say Yikes because of whatever installment is at the birth canal. There are people already in agreement with the Yikes which is why I never say it. I am learning it is important in that moment to share my wording. Everyone is saying "Yo" and I'm saying "Yikes". I was really interested in this guy's life choices when I was a graduate intern and decided to learn some stuff. There are people who are like why are you "blogging" and having a website. I'm like these are the same people who never make it to their advising appointments or avoid conversations with their higher ups or do not learn on the job. They also might not realize how to make an assessment about who or what they should be connecting with. I'm going to keep saying Yikes and hope that someone can realize that you do not have to see someone every day to "know" them or be in it to save the world. Like all showing up at the right time and the right location when we are that serious about climate change! This is where I forget my YIKES, let me insert here that anyone who can read my biography can probably tell I could have an expensive wedding dress or something and I'm sorting through change to conserve on machine washing and over using shampoo. It's like saving the world and "stuff" because if the world is saved I will still need to use it. Yes, I will take one puffy sleeve shoulder cut shirt to not be disturbed, in case I survive pollution and have somewhere to still wear it!
Please reload