Honestly, If You Came This Far In Life For Just the Nail Polish Take a Trip to Walgreens!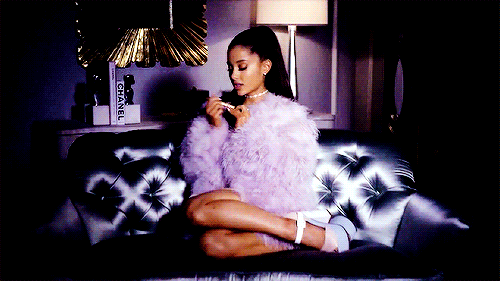 I was doing some inventory this week and started to think about whether or not I should do some condensing to my resume, even though I know there are things I need to add and also some things I have removed that I need to put back. I was thinking about condensing due to the fact I can see that there are people with jealously issues that can read through my resume and have a bad habit of auditing my skill set because of awards and titles that I hold within my life. Allow me to mention that there are things I took out of my resume that an employer would actually need because not knowing I have that particular skill or access that they would be able to notice from it being listed on my resume can cause me or someone else to end up in jail or me to end up in danger or an interaction that no one else would be able to have access to or know how to address. This does not mean a bad thing is happening, but I can often look out of place because I ignore inter office mail and deliver things by hand, foot and proper email or phone calls. I'm doing things in five minutes that people have adjusted to making take two weeks and I can my complaint level is in the form of an affidavit that is easy to understand on multiple levels and showcase several layers of complications and errors that would be able to be fixed before they would be noticed by party xyz. I'm like yes all 500 file folders have been stacked at the point where everyone else starts complaining and saying they only got three done. I am often baffled and laughing and eating a salad at this point. Yes, I'll take the mani, pedi and pink polish on the go lol. Can I mention here that the nail salon can save you/prevent you from having constipation, vaginosis, bad breath. This is when you wished to God that you would have at least invested in learning proper study habits at some point during your "free education". 
Sooo I am dying thinking about how people want to think they have robbed others by doing things like noticing there is a chair they always sit in at a staff meeting and then getting to a staff meeting early to sit in that seat. That is what I call "robbery syndrome". The person clearly cannot tell that "the seat or desk" does not belong to the person in the first place and they still have a seat. They also probably fixed someone's complaint about you being late. I also am having a super hard time as a mom in one area primarily. I wash my clothes because I want them to be clean and orderly. This is my mindset. There are people washing their clothes for employment, school, or money related things. They do not pay attention to germs, bacteria and health. They are often in the wrong time framing and their "employment clean" gets them access to spaces where their gingivitis will show up and kill people. They do not care or have not learned to care about the germs in all honesty and people would be appalled at their behavior. They also fail to see that Starbucks does want customers with nice clothes, fresh breath and work to do. There are people who waste their life doing things because they want to go to the nail salon for nail polish. There are people who fail to see that you can get a manicure and pedicure and leave without nail polish. If you want polish you can buy some and paint them or have someone else do it for way cheaper.
I am also highly irritated today because of a metaphor I came up with to sum up much of my experience with people and their nonsensical commentary. There are people who are constantly apologizing or making incorrect scheduling of life occurrences because they think something is wrong with seeing raw seasoned fish in a tin pan with saran wrap over it in a refrigerator. There are even people who should be cooking fish like this who make the complaint. The fact that they are doing this can go unnoticed until someone picks up a virus that comes from not seasoning the fish overnight as properly stated for sanitation reasons in a particular industry, environment or location.
I writing somethings in my planner and got really excited to think of the mind map I am going to make at the end of the year. Regardless of if I did everything from the day to day I am going to map out all of the things I do, because I do them whether they met the calendar year mark as anticipated. It will be fun to make a list and a mind map of nails, kids club, my sons school pictures, editing resume, volunteering, events I attended and spoke at. What an amazing way to do an identity activity of some sort!
As I research, like my "student loan provider" anticipates that I do I am flawlessly making a master plan at the ultimate level. Based on my research I know to start with the basic "SWOT". This stands for Strengths , Weaknesses, Opportunities and Threats.  Can I mention here that I am going to tailor this SWOT idea, the same way I use a Success Team and have people who participate with me create their very own SWOT Team. The way this will work as of now, I am completely unsure.
Let me insert here an activity I shared with some A+ women. It is a series of questions, that if you own a personal journal I advise you to answer!
Who do you trust with your keys?

What will people be able to say when they leave an interaction with you?

Are you mimicking someone else's victory, trauma, pain or coping mechanisms rather than being inspired by their journey, process, or "what they do"?

What is YOUR background story? Take YOU out of your life and free write about everything and everyone that surrounds you and is included in your environment.

What hurt you most in life?

What habits and behaviors did you develop to cope and deal with this hurt?

Is it time to remove those behaviors and replace them with new ones that reflect your present state of mind, body and soul? If so, what new behaviors will you adapt?
I find it comical where people have normalized failure and the negotiated ability that goes along with it, when it occurs in the no failure zone! There are people who have adapted normalizing failure when they are in the area to become something like a POW if they do. Some people have adapted to the POW state of being because of the way they spend money or have access to food. It is normal to spend all day checking your email. This is because emails have essential task that they are requesting being completed. You might even need to leave your office and visit the library and find some information before responding. In everything I do, I have a strong no. As in if the fish wasn't seasoned over night the answer to whether it was cooked correctly is, NO. Also, should you be giving away you "Mans" (or someone/something significant) secrets the way you see people advertise on a commercial? NO! Last but not least, should you neglect yourself to feed a delusion? No. 
Please reload