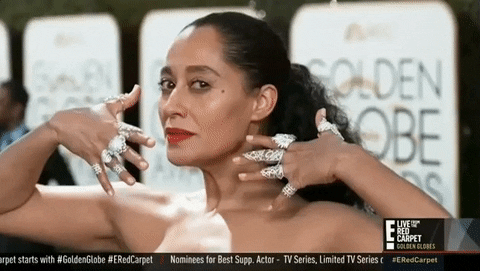 There is nothing more aggravating (ggrrrr) to me as a person who has all these talents and skills loved and identified by others than interaction or disruptive communication by people who are practicing, scheduling, overworking, and often promoting a look that goes with the setting of a particular talent or skill without having gotten any good at it. People who practice, rehearse and do so with little to no guidance or understanding do not realize that to people who are at a natural level of excellence and advance naturally are MAD when they are MAD. As in if you start rehearsed trouble that you think "management' and xyz are going to get involved in it is bad to not realize when you are practically interacting with a "lion who is reading a book in a jungle and happens to have on a suit for the event". There are people who are practicing to disturb and disrupt people. They often can never do well when asked to and feel as if someone is picking on them. It is as if they feel like they are getting picked on by the person who knows that that the price of Levi's jeans is over $25.00 and is giving off vibes of a person who is wondering why they would be going into the store to buy them if they only have $25.00. You may be encouraging the person to go to Rainbow when they want to walk into Lord & Taylor. They may want to bring up how they saw you go in there and you may respond to say that I had enough to buy the expense of an item that I know it in there, I was going to make a payment or I know how to use a credit card and have committed to giving them the interest if something goes wrong or I go purchase a latte on the due date of the billing cycle. This is the decision making and comprehension that exist on site.
Now wait, let me state how I never in my life failed at realizing that they stories that appear to me in Social Studies have taken centuries and buy the time a reader gets to the death or accomplishment of a person there might be confusion about what their entire story entails. It is as if someone wants to talk about a fight with a "mom", who signed herself up to put people in prison but the person doing this cannot see that the person who has gotten fought has a lot of people not being incarcerated. It is as if they live to see the excerpt at the end of the person's life and then realize they are over taken. Can you believe that there are people who cannot see that it is imperative to do the tasks required? I am an advocate for education knowing that, if you took a class where you should have picked up at least the basic skill of knowing what "colors" impact particular behavior. It is important to society and those who know that you have taken that class to not purchase bed sheets in a color that is triggering to someone and to also know you might get attacked by someone for using soothing colors that can prevent them from doing a behavior that they did not conceptualize they were doing or really want to do.  At a certain level of work or education you should not find it problematic to hear terms like domestic violence, sexual assault, addiction especially when you sit and listen to those things being discussed without the term being used. Someone might be speaking to you because they really are in the life situation where they need to know that they can wash their underwear out by hand while in the shower that they might want to take when no one else is home. That even means taking one right after work or school and not paying attention to a shower in the morning or before bedtime.
Ok so here goes, I filled up a journal yesterday and have one already filled up that I want to go through before I dispose. Allow me to insert here that I have a pink and gold notebook that reads "faith" that I am excited to use next and apply my newly found method of use. Either way, the two notebooks I am going to go through are going to require a highlighter. I am going to highlight the information that I need in the next phase and use it or put it where it goes to before I dispose of the journals. I'm like "wow sticker", this is what I was supposed to learn with that highlighter I knew to buy and use during classes.
Now wait, I am still developing my program and I have in my notes that I want it to be "bullet proof". I am realizing that there are people who have never seen a bullet, heard of one, or have created their work with a solid foundation to the point that someone would want to use one on them and they would not know that, that is the level that they exist at or that it would be hard to figure out how to get weapons to even protect their work even though they can see how to purchase and set everything up. This in the first place makes me realize I have an awareness that people might not realize they want, like if there was only one well with one drop of water. I am learning to make "how" the equivalent of the private statement or question. There are people who do not realize that they need to be able to use their "practice space" without a "coach" or "shot clock" in order to participate in particular things. There are people who cannot see that people can see that they are not choosing to work in their "slam dunk", they are trying to get to the attention or the paycheck that comes from being able to do one. Then they get mad when they have to use the check to pay for coaches and shot clocks.
People are struggling with language and what "themselves" means. This might have something to do with the "Do It Yourself" culture. Have you ever seen someone tired and out of breath as a person for a favor and the person never see what they would have been given in return because the person mistaken support and kindness for some form of submission they have seen or heard about. There may be many starving people who did not want to run to the corner store and buy milk and eggs for an aunt and cried watching other people eat fried fish, macaroni and cheese, yams and cornbread. And they do not like that they have been told that they never got tired enough to have a glass of ice tea. And I guess there are people who did not want to rub their big cousins back and that is why they are looking at other little girls with pretty cornrows. I have six dollars when most people have none. My hands stop writing before they hurt. I like rewards for test, but I love the award of the "end of the year".
I have this idea about how to deal with information that is improperly "leaked".  I will say some of the answer is to "not know", stick to YOUR deadlines, follow the itinerary, shower and wash hair and do not delay assignments. I have also learned how to take questions about my hair, nails, and moisture levels and realize that they should be a compliment or complete disagreement. I can also notice that there can be a frame of thinking a male equivalent where questions about "his attire" should feel like compliments and have the appropriate explanation. Sometimes people have style and branding errors because they do not see that it is a compliment if you are a person who loves diamond studded nails and pink hair weave and the color stands out perfectly.
I am also thinking I should learn to avoid stereotyping and having misconceptions about natural disasters in my life and avoid changing my view or thought on something just because I have an experience and the result caused something to occur to "me" or the environment around me that I still will disagree with. This makes perfect sense. Do not avoid still using your decisions. For example, if I have lived my life with a hair relaxer it would be important to notice that my ends where clipped and my hair always well-groomed and styled. This is why people's errors in thinking make me laugh about how I chose to have my natural texture return upon first sign of ability. My natural hair is till clipped, moisturized and styled. That is the thing people fail to pay attention to. At what point did you notice me do something that would make "you" think I would have dry crusty hair, the answer is never. This shows how social conditioning, programming, mindless thinking and failing to read or learn thoroughly can cause massive societal issues. There are also people who fail to see learning in action. I can see certain things that can be problematic with being a "medicine woman" someone who can naturally heal in motion or in travels. The spread of disease or bacteria "that they do not know about or cannot fight off. There are people who do not realize that there are medicine women with access to all the things they would need to recover or prevent the spread. There are people who will die because they take commentary from people who have health insurance and access to doctors' offices. Or they show that they will leave people for dead and do not realize what signal that sends to other people.
I also call myself something like an "anti-virus software. That means I am strong enough to fight a virus, have the tools to prevent and react to the virus and have the function to deal with the "virus" even if I contract and eliminate. Some people function like "an open document or web browser" during an "anti-virus" software doing the work. The documents and browsers need to be closed out before the scan. Their icon can be visible on the screen. This can make it noticeable that this feature is available on another "PC" in the same or different location. Virus number one is not reading and following the directions of the software. This is often the case with employers that do not read through a resume. They should know what the applicant is capable of and what they will or should do during time of employment.
There is a problem with people who aim to judge or critique people on inconsistency. The metaphor I will use is that they say they saw a person glammed up at the club and now sees them in flip flops, jeans and a white camisole. As if the person should be wearing full glam club attire at all times. This is the type of programmed consistency model some people live by. Can I also mention a world where most people do not look in mirrors or realize what they are. In addition they follow patterns and guidelines strictly before being taught to look in the mirror and learn something. There are people who are pushing the direct opposite of what they would and terrorizing their households or communities with philosophy and values that do no actually exist or make sense there. Or they make choices before they read something or after pretending that they did. The decisions that are made after pretending are the worst of the worst. There is often no time to stop things when they are in action. There are people who have learned to already do an action and no noticing that the action has failed or not worked is irritating to multiple parties. There is nothing worse than showing up to sit in the face of an advocate that you have already blindly attacked and make them realize when to ignore advocacy for human nature. Nope, I have not ever expected people to not know what year it is and I notice that anyone who thinks I would feel bad about something or thinks that something is wrong is like a person who would be holding $1.00 looking for a penny instead. There is this funny thing about how when I host an event, I know that if the event planner has me scheduled for make-up that make-up is what I will have on my face. Yes, I will still do a paid poetry reading in my shea butter face. This is timeless. 
I have also identified a major dilemma with the group of persons I identify with or how they suffer from silent losses unknowingly. Can you imagine realizing that you can lose to a person who has on a black pant suit, white collar shirt, two inch black heels and stockings with no fragrance, while you have on a full glam attire that looks amazing and better but doesn't have the broach required for that style of dress at this particular time, location and event. There can be a person who beats you because they followed the direction thoroughly for the attire they are wearing that mentions that they should have on black stockings and not knee high ones either. This also sends a signal about how you may have picked up this style and that you will cause mental or monetary error if it is from simply looking and learning (which is fine) but is shows that you fail to pick up that there should be a broach, and jewelry and make-up have nothing to do with the attire. 
There is also something worth noting that there are people who give up their lives because of the misconception that comes from family and communities, that exist even without words. If you are the soloist at school recitals and have fancy dresses, there is someone who might keep pointing out that the other people around you have tattered clothing or you have reading materials where others cannot read. They fail to see you have met the requirement or live in the time frame of actually having those things. They also might start fights because they are aiming to give illiterate or silent signals about looking for work that no one around them will understand and attack at people who have monetary goods or items and fail to see that they read and that is how they received them. There are people who are doing the equivalent of fighting themselves to handguns that they would shoot themselves with because they have no idea what it actually does. This writing is just as (fill in the blank) as something you can read in a newspaper or see in the 10pm news.  
Please reload
I'm busy working on my blog posts. Watch this space!
Please reload