An Attempt At A Soliloquy; An Applause "For Skin"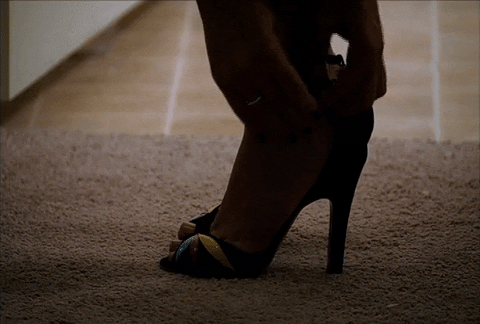 Allow me to explain about this funny little character I met along my journey. He did not ever once, with his biology or psychology back out of my face. He probably has a story about how he has no idea who I am. However, the dude who host cheaters taught me well. I'm prepared with evidence and documentation to cite the interaction and the kind it indubitably was. Now let's say as a matter of fact this manly creature has this energy that does not stop wanting to interact with me. I'm like here is my notebook, here is my assignment and here is this guy and I think he is on the verge of hand foot mouth disease now that I think if it. He got really, I mean totally far in life from who knows what. Until I find out that he has foreskin. I'm not really caring, but I'm noticing that he keeps blocking me somehow form wide open space that usually exist. A big space that learned most of us die living I without noticing. It took away this extra talking people do that I try to get away from. I'm going to be honest and say without that this man would probably have a complete disability. That is powerful. To never realize that you made it this far because you do not have a l bruise of some sort that causes mental and physical states of contusion. I'm like this must be God. I always wanted to write God a letter from coming into contact with this book titled "Dear God This Is Margaret" or something like that. I mean my interaction with this guy completely non sexual in orchestration but seeking answers from biological construction made my have hair gel on my Afro and get a compliment today. I know this might sound completely crazy. Imagine everyone missing their foreskin and that meaning that women are having crusty toes and chipped polish on natural selection day. I mean showing up to photo shoots not knowing to be oiled from head to toe or having the appearance of having walked in highly moisturized. That dumb dumb moment of not wearing make-up and or lip gloss on the daily as deemed appropriate. I'm like okay there is this foreskin on me. Or should I say there is this development on me from having foreskin around. Can we say I'm like the strongest thing ever, in a million and one things and can't seem to figure out how to just make my bed and have my nails done and sit on it. Major life flaws.  This is all from me really trying to figure out why this guy can't see he is really close up in my territory. There is a girl I know who even figure out that she cannot would qualify for a cook book. She's doing some type of suffrage. I completely would have missed out on my life! I'm also like wanting to do a major protest and encourage women all over the world to get manicures and pedicures and do toe jobs to all the guys who have been impacted by this no foreskin thing. Stimulation. Maybe something like electric circuits. I also notice women and girls are being called bullies because of the space or sensitivity. I'm this weird thing that thinks these are important things to take action on, like yesterday. Ummm this also might be impacted by the fact that I grew up having some dollars from a young age. I'm out and about around grown men who have employment money or something and my little teeny spending habit is attractive to most and then complained about by those who are jealous or want me but do not find the correlation. English. Why are we even talking! The most annoying thing I have noticed is people speaking in the crab in the barrel way, or like people who have been pack tightly together in ships that have crossed the oceans and it is just like a bunch of sounds they are making. They can put them together to make them make sense, but then they are confused by the action that someone takes or that they are then expected to take. I totally missed forfeiting my life and my life's foreskin by knowing to wear my pink Betsy Johnson bow bag and not just grab my black Coach bag or reversible backpack/pocketbook today. Cuticles are a real thing and they need to be taken care of. Yes tomorrow I am going to vote. It's like the day I find the urgency of back rubs and instinctively catering to someone's livelihood is the day everyone wants to talk about the way to properly use their student loan debt. I'm like I did that three last weeks ago when I described my plans to stop erectile dysfunction. And yes that can start with some detox tea. Yes lace stockings and attractive panties can help save the world. I am totally in shock that there are people who cannot see that I speak this way and that I say awesome and that I choose to help with conservation by aiming to be a house wife that doesn't have to wear undies all the time. Less is more people! I can feel people fighting at my foreskin instead of developing. I always say or do this but sometimes things get cut off or go dead in certain areas. There is no one to respond or they want to say something normal is not going on. Yes. I will buy my own towel even if I live in the household I grew up in. There are people who use way too much detergent when washing clothes and it can kill you! I'M LIKE FORESKIN MANIA! Somethings in life you really have to DEAL with. This is the way I speak and yes I would love to reclaim the part of my life where it is obvious that I like to smell like juicy couture and wear frost colored lip gloss. I'm also super gluten free. And no I do not mind that someone complained about me throwing one of my charcoal face wipes into the trash because they think it was all dirty and stuff. It was all charcoally. I have noticed that one of my weaknesses is my emotions when in love or sleepy. Love can be with or for a lot of different people or things, ok. I'm going to go ahead and say it is better to face the reality and learn from it than to forego learning that there are people who will think I am a thief or something as if I am not honest about if I am wearing a hair weave. That is what people focus on when there is no foreskin in the area. Vote and practice silent meditation. I'm like totally committing to buying my soap from one location and never sacrificing my hair gel even when a greased afro puff works for the day.
Please reload
I'm busy working on my blog posts. Watch this space!
Please reload