Whatever It Is, Make It Count!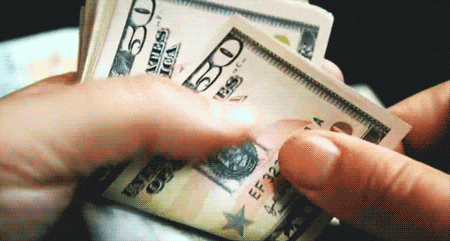 Ok, so I started practicing this thing where I leave out things that I do or purchase in the "interim" something. Things I should probably have action items or action steps for so that a random interim that can throw me completely off does not appear. Doing things in the "interim" can cause unnecessary delay or creating an interim mindlessly or without intention can make you seem wasteful, chaotic and unproductive. Understanding the impact is vital because the "interim" that we have invested in within our lives may derive out of entrapment, conquering, collaborations, or forceful negotiations with what is known as the "other" and even the enemy that has been inserted into our existence before, after or during our thoughtful or thoughtless participation.
Here are somethings I wrote today in the writers group I participate in.
Can I be honest that I could care less about what a pimp or a hoe is? I do not like violence. Especially violence that can be prevented. I will also mention that not arguing when that is the emotional response can be a form of something violent. I also prefer that people do not miscommunication about money and resources. There are people fighting because coins have been turned into dollars and they think someone went to trick them. There are generations of people who have been socially conditioned to follow this pattern of thinking. There are people who will hand you five one hundred dollar bills, two fifty dollar bills, ten twenty dollar bills, six ten dollars bills and three hundred one dollars bills and announce that you have been given $323 dollars. Furthermore there are people who will tell you that a twenty dollar bill is a two dollar bill because they can read the number two and the number zero. There are people who will die for mentioning an idea in a meeting that someone should put decimal points on paper money. Yes, this is a Bright idea to address people who think a twenty dollar bill is a two dollar bill and may still think the same thing without a proper lesson or conversion. It also might be helpful for people who would need to see that thinking they just gave someone $323 is incorrect because five one hundred dollar bills is $500.00. Many people would advocate to make those adjustments in the space delegated for final counts, final records and deposits. Not everyone needs to know what you know, or that you lack some information or natural skill (or something you say or do might make them think this even if it is not true) that allows you to implement or make the proper changes with the understanding nothing even has to be revealed to do so. Are you equipped to realize you don't care about most of the things you mention in the passing of your words, stories or explanations in the way you do. There is a larger picture or a more specific goal that is in the underlying message or in the overall manifestation.
Please reload
I'm busy working on my blog posts. Watch this space!
Please reload