Yes, Man Bags Are Still In for This Decade!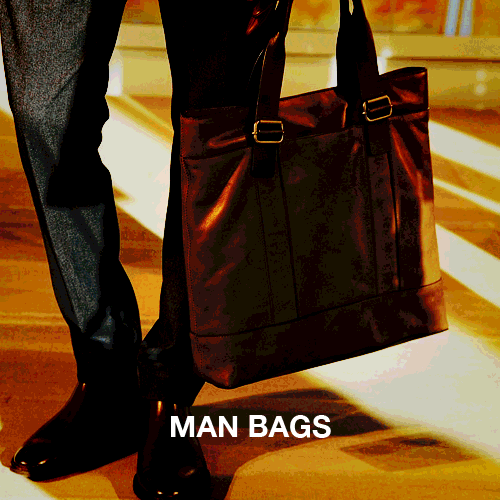 I came up with this idea that I am still fleshing out to do a 31 Day Idea Challenge. One that includes no self-censoring as many people do in their private and developmental spaces. That is why it is hard to grow or get the proper support. The activity is to simply write down all your ideas for 30 days without taking any action or planning for the idea. It should be a sentence or a short statement. You can do it alone, with a partner or with a group. You can use a journal, notebook or google doc and plan to fill it up. On day 31 you should read through all your ideas and see if you can sum it up into one word. After you decide the one word, do five days of "For What". I can conclude many of my ideas and give an example that a word I would say for the metaphorical day 31 would be "curriculum". The 5 Day "For What" would simply start with "Curriculum for what" and then you do the same thing for five days of finishing that statement.
Can I mention that I grew up going to daycare and do things like a person who has that exposure and did not realize that adults around me do not. I was speaking to my grandmother and laugh because she is still trying to figure out why she can understand me or why I can do things she still cannot or  am participating in things she is still trying to figure out. In a previous life, the person I am would be sleep and barely know language. Now that I can see all the stuff I get and all the stuff I get to do toward the person who doesn't have to do anything I realize the stress or excitement that can be caused by a person who you think should just sit there, stare and look pretty. I mean not even have to say thank you for plates of food. That doesn't mean I will give up things I have earned in other atmospheres. If they have ever attacked at my behavior or ideas and vocalized this at work or in public they will realize they may get cut off from certain things because they think they are bad or have attacked it in general because they lacked the understanding but have already told people how they feel. Many times they cannot see it is being manifested into a larger attack against an entire industry of some sort. I also grew up having organized recess and look like I am being "fresh" because I run around and can also understand comedy where adults around me have yet to even hear words. I might speak or do things in spaces where they only know abuse. There are people who only know that a room door opens or gets knocked on for one reason. I'm just dancing around like "yay I can spell" if you know what I mean LOL (as in laughing out loud). I also have this behavior of knowing. There are people who have fought for things or their offspring experience things that they fight for that they did not know existed. You may also think something is discriminatory because people who have lived that way or always participated already follow the rule thoroughly. It might be as simple as if you step to the left you will be shot. There are people who already know this before entering and people who lack this understanding can cause problems and not realize that they should stop trying to get to xyz anyway. There may be something that attracted you to the space or area and you may be overlooking the actual practice or procedure.
I actually might be internationally known as an herbivore who was born in the land of gas stations, fast food and chattel. Also a world where people want to speak privately. Like there might be moms who want to tell girls that they should get away from their sons because they have a "man". The moms might not realize that the son doesn't realize that is the verbal way to explain the visual agreement. They also might not see that they want materials. All the television commercials are very new to the world, so is so much television watching or technological usage.
I'm often confused by people who ask if I always have to be a "Debbie downer". As if I talk about things that seem like death or things that seem to not exist. I am actually health and wellness which means stating the obvious things to do to avoid death and disease. People who sit in church service or do not but religiously recite stories about the "murder" of Jesus think I say unnecessary things from time to time. I have laughed hard when I learned what a "hearing" is, more importantly realized that people think they are hearing things from watching television sets. I made some purchases today that made me realize there are people who have been sent to pay bills, or buy things, or bring someone groceries who have exposure to what the resource or money does and have robbed people and themselves. As in stolen entire home loans, or light bills to get a t-shirt that they do not need or is obviously out of place. There are adults who cannot understand and young people who are confused also. They also cannot see what would cause them to even think to do such a thing. Especially when they cannot see what a right has been earned to be able to travel with a resource from your household. There are things that are heavily misunderstood because people do not communicate as they should, when the appointed time is there for them to do so. There are also people who stare in other people's faces and do not realize they are in public doing an "attempt" that the person clearly cannot understand. Some people are even trading in the high quality of their existence to get one item from someone else's. There are women and girls who do not need a handbag and then attack those who it belongs to. There are people who always have a pot of food on the stove, coming to argue their way all the way into something they cannot even understand. There are babies that get treated like constipation and even get looked at like something that is poop. Television watching school kids who grow up and didn't learn think this statement is irrelevant. Also natural and accidental behaviors have no speaking and no weapon.
Can I also mention how I am a proponent for casual Friday in today's society. Some young people or people with newly gained access are confused beyond measure. They often cannot see how hard someone fought or how stupid they think someone is. You might be safer with that "drug deal gangster" that you run from and go to the guy in the suit and tie who thinks the outfit "looks weak" and doesn't vocalize it because there is no reason to or timing in the interaction you are having. They also might only wash because they are at work or going to church. Think of people who grew up without Pokémon. I cracked up putting on some make up today, I can understand wearing it and I like too and I know I can live without it. Some generations used make up as a way to say who was a female after the invention of cloth. Missing these basic concepts make people who would run and hide keep trying to have a music career. They often think intelligent is slow. There are people who also do not see that their space to be all dolled up and wear makeup is overtaken by people who have stolen or done poorly. They do not realize that their robbery is not just getting dressed how they dress for the day. That includes the color eye shadow you like or your sparkly bag. Or the items that go along with male identity. Let me also close this post by stating that some people feel offended when I am a person who resist drug use. There are ails in society and people who know what to do from before I arrived. Yes I am not stupid enough to not take a Tylenol if I need one for a headache but I will biologically look for something else. I will also know how to listen to a doctor. I will listen for the symptom, cause and effect. Then I will notice what they are suggesting and find the natural way to produce this result. They probably want that one also but can see the state of urgency "we" are in "globally" when making a decision. This makes perfect sense to people who did not waste tax dollars of those who fund education and will be very upset if the world burns after they invested in it not to. There are people saying yes please find the grapes and bring me some. Your doctor's office might want a fruit basket.  And no I would never give up my superior knowledge and expertise in giving a person an item that will help them with all their life problems. As in how far, at this moment would you travel for this particular thing and should you get this at a different time in your day. A lot of people these days are suffering with:
 Because there are people who do not realize that they need to give a person back all the change from the corner store purchase they sent them to get. I am betting that school lunch is making people have major blind spots. It is also important to notice people who sue phrases like "I got your back" out of place or context. You should be cautious because these are people who should just be swinging with you if that was what something was coming down to. There is a lot to do with one's life. As much as there is to do if you experience twelve years of access to education. That might mean you owe yourself a lunch break and a recess.  
Please reload
I'm busy working on my blog posts. Watch this space!
Please reload