Yes, I Have Peers Who Would Save Women and Girls From Brothels and Walk By Firearms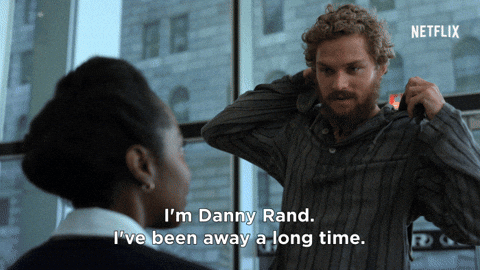 I know that in my life some things will look out of place. As a person who has lead a group with the name of "YouthSpeak". It is obvious that there is a group of people that people want silenced and myself and them are speaking. I will not back down when people offer a challenge or when people fail to do their work properly because they cannot see that I am in a location with them working at a high level and they may not notice. I get challenged because I know to present diversely and teach people articulation of their experience. I do not cut off certain people from speaking about behaviors that other people are hiding. There are people who keep focusing on the fact that I won't silence poor, homeless, LGBTQ, discussions about poverty, sexuality and more. That is what people notice and it makes them focus on that area until they realize they are attacking at a national facilitator and presenter who let's the Youth Speak. I understand hate crimes and assassination so I have no qualms about what is going on. I also take action publicly that people might think is for therapy because they have been cut of from the part of society that is researching and developing in general. There are people who cannot see the reason for things being cut off and sometimes turn themselves into slaves or uneducated animals by the rules that they push blindly. Yes, I will have an answer for a person who watched porn about how to better use the search engine so they do not give them self a mental illness or disease. I will also have the answer about the search engine for finding a place to stay, books to read, how to learn the information that is required for your employment, how to be environmentally friendly by reducing the number of trips you take to the grocery store and I can even teach how to utilize a billion dollar budget. I do not have a billion dollar budget, the same way I do not have something like a porn addiction. I think it is funny when people think someone will back down from a conversation, when they are leading a radical group of young people speaking in general. The people who make comments typically are not realizing intersections and that they are having negative effects from living in captivity in the workplace environment and have normalized the experience from watching television and normalize the waiting to get an item or trip. The people who are actually doing those things can do them on the spot. Screen play makes somethings necessary and there are people who cannot see that I am set up like a scientist that has a laboratory because they are watching me through the lense of "oh this is the fly girl and I can tell from watching television or a movie so I am going to attack." Many women also have a side effect of blocking themselves for safety because they get confused about who is fighting against them for food. I have peers that would literally walk into brothels, strip clubs, video sets of pornography and drag out rape victims who are learning to attack us as people before we would even be able to get there. There are people who have already stated they are not scared to do the work they do and they should focus on military action if they actually care about safety.
Please reload
I'm busy working on my blog posts. Watch this space!
Please reload