Understanding Solidarity of Women and Girls At Proper Points of Exclusion and Inclusion; Yes Someone Will Say In Your Face They Are A Killer.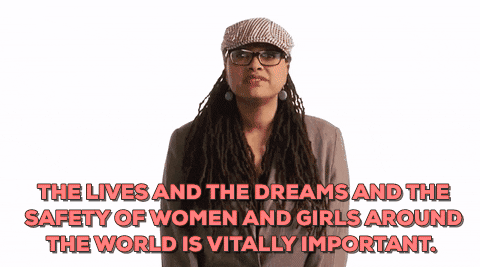 There is something about not fully participating in twelve years of access to education that can cause disturbances among women and girls who should be in solidarity. I still will mention that access to media outlets makes them exclude or include themselves in the wrong thing. This first thing to understand is that women and girls have been excluded forms school and business in natural and formal ways. That means all women and girls should understand this point of exclusion and inclusion. There are some women and girls who hear the story about racism and then insert themselves all the way into a scene that even their mothers would hide from or know they will get fought. The problem is they have often been vocal in this space and lost the position for solidarity that is naturally required. There is a look of shock and remorse when a woman or girl might learn that in this moment or at this state a person in their presence is in "killer mode" and that is it normal. They also mix up signals and want them to be equal. There are women who gain weight as a self defense response to someone pursiing them in the natural while they can pshychological comprehend a larger consequence and set of chronological occurances that will happen. Then there are women and girls that gain weight when a man is getting angry that they are in the space and will not go away. Something about exposure to gift giving make women and girls sometimes force themselves to confuse the two. 
Please reload
I'm busy working on my blog posts. Watch this space!