What Happens When You Ignore People Wanting You to Focus In the Wrong Direction, With Them.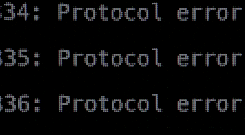 Not knowing how to communicate is an actual form of communication. The inability to articulate in a given situation or not recognize who to communicate with is a constant issue I run into in my life. I have never thought about this but have begun to realize that there is illness that can develop in the minds of many from sleeping in doors and waking up every day and seeing a wall or a ceiling. It causes a mental delusion that many people are afraid to admit they are unable to explain or scared to deal with. If one was to remove the structure that is around a sleeping person in a room, they would experience their sleep like being in a field or forest. The first thing they would see when they open their eyes is grass, the sky, a forest, a human or another species and wouldn't have the rapid movement of hopping out of bed. They would also notice they would be in fear of a person or creature that is passing by and wouldn't aim to group with them. They would also notice when they are grouped properly in schooling, workplaces and other locations if they did not wake up interacting with walls and doors. This makes many people speak out of place and often talk recklessly to people who they would be afraid of. Not realizing that the sunlight from the window or the pace one exists in when they go outdoors is what they should learn to adapt to. There are people who have walked into spaces and habitats that are obvious to the natural eye that they would die in. Some people also begin speaking to people, even educators and professionals when there is no need for speaking and make commentary. If these same individuals slept without the wall structures around them, they wouldn't even stand up when this person comes around or they would as a sign of honor or allegiance. If the structure was not there they would also notice they may change their sleeping pattern and travel through the night or rest during the day. There are people who have an illness from normalizing waking up and seeing walls and ceilings not understanding this is industrial and think it is not normal to hang out, walk, or bring things to people because it is a part of overall health, wellness and healing. They also think I look foolish, as they gather with their female teachers and notice I fight with equality and seem to appeal to the "white man". I mean, at the time we most likely are in "the white man's world". How does comprehending that women and other races have earned rights into a space make me racist or sexist? This is the leadership and there is protocol. It is also not my fault if I have a wonderful personality and people speak. Please notice when I look a mess or out of place it is because you might be doing the wrong thing. Your clothes may be stolen and being worn in the wrong timing. You may comment about also having a latte or bumping into me getting one. I and others that know when you aren't in the proper location. There is that time when getting a new fancy suit for your workplace or personal office supplies is the indicator of success and high functioning behavior. People who have the illness of waking up and seeing the wall or ceiling often might aim to connect or give information to people who have already put them in harm or danger without realizing it and they may argue or fight the person or group they should actually connect to. As a person who does community work naturally, industrially and professionally I can tell there that there are grown people who do not realize that they have not been abused by men who live in their homes or co-workers because the person understands that they have words and will speak this in public even if it is in the form of enjoyment. There are even people who have put people in situations where they would want to abuse or violate them who feel bad because there are people living out a life that makes them feel well kept, because the abuse was never implemented. They really disturb society members with the behavior because they then fail to make the proper contribution. I will honestly state it almost makes people want to put the abuse there so they will go have a seat. I warn that there are abusers who also will want them to push someone else to abuse them so they can cry to them and sit in the seat they have been given and then continue abusing them with the less likelihood of being discovered. I giggle about an ironic story I can see in my life where people who are out of place share stories and then I end up fighting through life with little inserts from people from plantations with borrowed gas money to go somewhere they saw in a commercial, that they would never want to go to and are probably getting overworked because they keep having the extra energy. Can we talk about how I live in a world where people have cried and tried to tell a story about flesh wounds? There are people who think black and brown skin is flesh wounds. Yes these people may be white or ivory or peach or yellow. Some of them are telling a story about what happened to their skin when their mother hit them, or their father beat them with a belt or their husband hit them in the eye. There is a terrible pain in the inability to articulate, empathize, comprehend or understand how to live without money even when you have some and should. There are people who will think my skin is a flesh would, because the color looks like what showed up on them after they have been beat. There are people who will displace educated persons because they want money to buy things that require a lesson or education to use. They fight people with flesh wounds and then fight the people who have been abused or scream their stories of abuse to them thinking they haven't been because they have on clean clothing. I also know better than to fight against weapons with words where weapons are present.
I am more than happy in my life that I was able to hear the likes of Chimamanda Ngozi Adishie, Sut Jhally, Kimora Le Simmons, Chandra Davis, Gwyneth Paltrow and learn from the death stares across a court room from Suge Knight and view the aspirations of rappers from Russia. No, I didn't know that there is data collection that alerts people of how many episodes of Forensic Files I watched. I'm like a detective who keeps sitting on the side of an armed robbery in the location someone would attack me. I blink them to death from the angle of where they would have or already tried to attempt things like murder. What would be so hurtful about looking at people who would harm an entire community for a remote. The major insults of me smiling in pictures where someone anticipated a Law and Order story or forced mug shots that they do not see the public can understand would come in the form of self-defense. These words come from a person who understands from the core why people wear covering of their bodies. The fashion is the aftermath.  I am still working on mastering the presentation I want to give from being inspired by Jean Kilbourne. I want to use the specifics from the core community I see. I do not feel bad about wanting to properly include why young people who grow up in drugged families are being taught ways to engage in their sexual identity that will help them not be raped or put on drugs. There are communities of mothers and fathers who want their sons and daughters raped because they think it means sex or they think it is the way to get money. There are people living through rape experiences through agreements because they want money, for that box of cereal their mom wouldn't buy them as a kid. I am also inspired by the likes of Jean Kilbourne to make sure that I mention the time I taught a person that it is better to go into a room, than to perform sexual acts in a hallway for a quarter so someone scheduled can walk by. This is not a bad thing, this is the lesson that comes from a person who actually is allowed to participate in education. I exists in places that they would know not to speak. I would talk to women and girls who never got to enter their communities and school days and get the proper treatment that they deserve and would have earned. Because there is one cute person in a particular location. They can't even tell how silly they look trying to compete with particular women and girls. I can see when people put themselves in situations where when they go back, they won't even be taught new words or how to read because they listened to the silent messages from mothers who need quarters for the laundry mat. I can understand strangers passing by and being treated like family. I have seen lessons and know not to follow the path that isn't mine. I can also see what it means to free "slaves" during school timing. Sometimes it's just a really really bad man. The one who won't go learn to read after you have freed them. Nothing sadder than a young person who cannot see they are being misled or the attention they are receiving is ill received. I will always keep my belief that they school day should start with a dunce cap and maybe you have to earn the ability to have it taken off.
I had one of my favorite life teachers show me something funny while I was creating a presentation for a national conference we were in the lead of planning. I wanted to use a cool font on a PowerPoint. She told me to change the font, I was how lame in a good way. I realized that the content we developed in itself had the flavor that I was aiming to showcase through the font. I realized that this is the moment to put the professional presentation skills to use and recognize that what is being represented in our program, along with the entire organization we exists in, the affiliate organizations, the sponsors and potentially the nation. I'm like this information is just as vital as knowing how to not argue about using Loctite when it has already been stated that something should not be hung on the ways. Can I also mention that there are people so confused from people saying "let's go" or teachers teaching that they think they are being spoken to when they are not? They also misunderstand participation and what it is for. Let's say someone in leadership calls for someone to perform an action, there should be no hesitation or reasking for someone to do the action. These delays can put leadership in danger. Some task also are not about the audience, it is about the task and the ability to be responsive when it is time to be. Some of people challenge is me noticing that the focus is the task and what needs to be completed, not me being seen and also comprehending that there are leaders who can suffer. Abandonment takes a split second. What skills….? I guess no one will notice why there is never an argument about missing table clothes. These things are important. Sometimes watching other people's furniture or party on television make people delude. I do not shop out of the back seat of my mother's vehicle. My real life has actual trips to the mall. There are people with no identity talking and do not even make the minimum requirement for participation in society and want to know why I have resources. I guess there are people who do not realize you can tell someone on a resume you know how to keep records. I also have been challenged to not pick up the habit of employed empathy that is a constant, because it makes me subject-able to death and disease. The employed empathy has funds in their salary from an employer to buy Clorox wipes for home and office. There are too many people who do not read full sentences or need glasses because of tiny font. The type of people who ignore warnings about how they will be going to Rykers Island, because the "tiny font" is where it is indicated that it is a jail. I love the scenes in movies where there is this one guy in a synagogue sitting in a bench pretending to pray or really praying. There are some people who do not know that "pray" is an action word. Nothing worse than finding out that someone invested in years of schooling, clothing and other resources only to get caught as a person who doesn't actually know what a verb is or that just knowing because you did your worksheet doesn't mean you should just sit. I recently started wondering if the World Bank is doing some type of international inventory. I would hope that people understand human capital and that in the day and age of textbooks, biography's, and ceremonies getting credit as a contributor, sponsor, advocate for education over incarceration on a grand scale is excellent and a way to avoid robbery, even if it shows up like the ending credits of a film and someone just experiences your location as a urinal. Invest in showcasing how leaders understand that there is still third world development on the continent and in first world societies. Understanding how to participate in these things showcases that leaders and educators understand the purpose of record keeping and being orderly. There are some people who do not realize that they are recognized and listed in a thief category based on the way they go to a bank or check cashing place. Can you imagine how knowing that it is better to "contribute" to someone's McDonald habit rather than giving them free "home" cooked food that could cause them to do actual break in's and sexual assaults. These are the things to be in the know about as society progresses. Some of these things are as vital as knowing that you should follow the every three month rule when it comes to changing the head of a Spinbrush. Most people wouldn't like to find out what will happen to them if they brag in public about having the same toothbrush for years. I find it funny that I once almost died because of how often I change my toothbrush and exists around people who argue to death about buying a new one. There are people who do not know what a germ is or when they or someone else has one. In a world without walls, ceilings and windows there are some people that would be immediately pushed out or even out themselves outside. Imagine people not being able to understand that a person can be fought for living the life of someone who changes the head on their Spinbrush appropriately. There are also some people who cannot understand their schooling or lessons from family, community and employers in the same way that you should follow the directions on a cake box. I made a statement about how I am often working on fondant during the cake making portion and have a 6 tier cake out of plain sight cooling off. There are people still asking for eggs and only having that resource and think they are winning because they do not understand what fondant is. They will then see the cake completed in its entirety and choose to say they do not like to way the fondant taste and not realize you can take it off and notice there is frosting underneath. Many people feel heartbroken when they have supported the person running around with the eggs from their refrigerator still looking for a spatula and bragged because all they also could see was fondant. I will never feel hurt or saddened by people enjoying the beauty of my cake with fondant while pointing out that some people I would recognize will not be able to have any because they are with the people still looking for a mixing bowl.
I should also not leave out the part where people read or only hear about slavery and for some reason think that only black people are slaves. This makes them many times give up their positions to slaves of other races and not notice when they are sitting in the scum of life even if at some point they can perform at a high level. They may also be given excellent opportunities and not take them because they are putting them self in the lead because of what they do not include. Even if they chose to separate identities in some way they would need to see what not to cut off. They do not realize how unproductive or disruptive they are and will not complete the tasks that they would actually enjoy. They also fail at cutting off less skilled, competitors or people who should not be in an area because they are letting entire groups through and not challenging in the write direction. Where is there no obvious difference between straight A's and F's, people who buy clothes and use money for travel, an educator and a banker, a executive and a low level staff, a teacher and students? There are obvious indicators that it seems some people choose to overlook. There are people who do not realize they keep inserting themselves with people who would know that in order to comprehend a theme or subject you would need to read an entire textbook, the way you would read an entire novel. People who often think chapter 12 is out of place or laugh at people when they are living through the part that is the Table of Contents. I have invested in the part of my life where you get to know the person who gives you the quiz about the chapter you read. The person who will laugh when you are failing, because you can't even see to show up or notice that the instructor is what is important. The text is apart of their material. I disturb people who want to make a final statement after then can connect something in their head and make it sound as if they participated in the over class or assignment. I sometimes in life will lose opportunities because of people who know how to just sit through, and also not take the insult that I am pretty and interesting and will always manage to get into the group of people who can get a Snapple even if they do not work. and it is cute when I mope about not getting to contribute to the work force, mostly because I should learn to find my volunteer opportunities without them showing up to me at school or as an invite from someone who knows I am amazing. I suffer from people not realizing when people are using me to clown people, it makes me want to get argumentative when I should just sit back, relax and continue to be the best through verb, adjective, and defintion. 
Please reload