New Underwear Are Important and So Are the Assignments You Missed About FDR.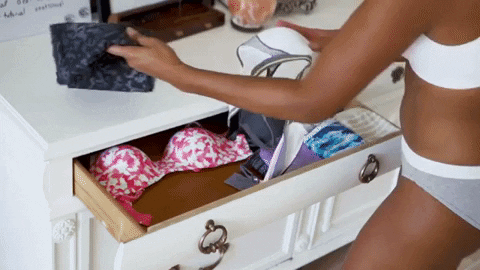 Let me start this post by saying I am realizing I might be in an argument of some sort about buying BOGO because it is fun. The message comes from people who do not have money to spend for fun and do the equivalent of give oral sex for hair scrunchies. They should also notice I get have clothing and I get there is money involved for fun with my hair. No, I am not responsible for whether or not you are playing hunger games. There also might be a person who delivers messages like a salesperson-- who wants me to make adjustments like a salesperson. I am not a salesperson, this person would argue that they are not doing this but they are by definition. I guess there are people who also do not know what computer literacy is and do not notice that my absence is me showcasing my feelings towards a person, situation or environment. Without someone else's sales pitch some of these people would not exist. Can I also mention that cult behavior and participation exist in practically every sector of society? I will go with the definition that states misplaced or excessive admiration for a person, place or thing. There are people who want me to make adjustments in my life like a person who is always in others business or watching too much TV, so they are used to people just sitting and watching them. They can't take normal life participation. I do have a problem with fake and phony authority figures that let their behavior go on and on and on. I am going to take a break from writing this to listen to music by Mona Haydar briefly. I do musical interventions where they need a moment to gather the information they never read, learned or retained even though they say twelve years in a classroom. They do not understand what educated or articulate is. They keep saying it sounds like shit talk in the middle of international warfare using schooling. If they even engage in an argument without having learned anything they are being cult like for the name of their school, peer group or faculty who may not have "I do not like this student" next to their name in a file folder in a drawer.  This post also might hurt to read if you live like there are 4 people in your office building when there are 800 and you keep wondering why so and so got a certificate for excellence. #TearsForAmerica
I am irritated beyond belief. I will talk about what I heard on an episode of Jamie Fox about hypertension being a silent killer. I also will I add that I think drug abuse or chemical over dosages are also silent killers that cause the same confusion/ I think it is a silent killer in areas that have been developed for domestication. The symptoms or behaviors can resemble productivity, excitement, high energy, or someone being tired from what they did all day. If we existed solely outdoors or there was no such things as technology, cars, bedding, employment, sports and other activities especially with the ability to intersect and do multiple, and not have to be seen doing it by certain people the behavior that goes along with having hypertension or addiction (even without the naming of it) would be immediately noticeable to others as problematic in some way and they would respond according to their emotional or intellectual level. Can I also mention that increased access to information and literature make people not realize why they really need the information or how long it took to collect it. There are men who do not realize they have drugs in their bodies or chemical substances—vice versa—from sleeping with people who have them in their body accidentally or purposefully—and in a way that occurs or exist before people would even know how to diagnose it or in an area where people know how violently people respond to correct information or people knowing. There are also people knowing that they have become addicted to stimulants outside their body and still end up with the behavior of an addict with the substance inside of them. The over stimulation without the substance and then attacking normal use of a product or substance to justify something they may be hiding or wanting confirmation of some sort about. Some people allow these individuals around them, especially if they are used to having drug induced behavior around them. The over stimulated person with an outside stimulant may become violent where a drug user would leave or go to sleep. Let me mention that even people who have family members with things like hypertension can pick up behavior through some pathway or other means because they have normalized it, feel left out without knowing why until they start to experience the same impact or simply do not know any better. There are also people who end up with life problems or arguments because their families are not using education, so even when they are high performing in educational systems they may end up around very low performers and let them marinate into their environment when education from everyone at a high level should be being utilized. This may become so normal that when a high performer gets the chance to engage with other high performers long term they may feel challenged and fight their way back. They then might not notice how silly they look making statements about soap being expensive because they have to many "uneducated" expenses in the area. They drive places and make irrelevant expenditure and waste money on gas. These are people who are often in the price range of driving and parking their vehicle at a train station to work. Their car should last a lifetime. They struggle to become the best and needed to perform at a higher level or learn to take a back seat while they are in the higher performing "group". There is also this time where you might need to laugh because you end up interacting with someone who becomes or is mentally retarded but is in the area of your life where people wouldn't know and you see it the same way as the person who invented the theory or word and understood why it was needed. There are "adults" who would drown in a shower without a lot of direction—even if they are employed. There are people in high level positions asking why someone would need a robe. There is someone who wants to make sure I do not leave this out….some people experience using chemical substances to the point of addiction and a sign that they would not want to use the crack like substance or chemical substance can show up in their sexual behavior to get it out of their body. The person who sleeps with them repeatedly is someone who would most likely end up on a drug like crack knowingly or unknowingly and stay on it due to abandonment, lack of guidance or not doing the level of work they have presented themselves to do.  They would buy citrus on their own or after being advised by the person they are sleeping with once it comes to their awareness. There is also something funny about young people who learn to count and do not realize that there are people who do not think about numbers or even counting money they earn. They just want to get the green rectangle to give the man for crack. There are people with their pants sagging showing their but cracks trying to get the money. There are people who get jealous like wild animals while "kids" are busy being in 4th grade and getting ready for step practice. It is hard to respond to things like a person who doesn't read or cannot count when you do both thoroughly. A person looking for green rectangles will not understand when you try to respond to their violence by saying "I paid off all my credit cards….." How do you respond to someone who says "all you ate is pomegranate….?" How do you respond when someone says all you have to do is wash your "pantie" when you teach people to purchase new ones because they washing routine they follow is by people who do not wear their panties to bed and do not have any on unless they are going out the door? You also do not notice when they have new ones because the buy the same pack of Hanes and they have the same or similar design.
I should further explain that most sectors of society have cult like participation. If I was something like a hoe or stealing my dad would know. So would my grandmother, she would assign my curb lol. There are people who would think I do not have a father because we grow up in a school day and go to church along with our community participation. They do not know I have a Nana who died and I would go to her house after school with my cousin and we would eat angel hair pasta with Parmesan cheese until our moms picked us up. I have braids and hair beads in this scene. There are people I exist around who do not realize that they will get dissed if they interrupt my lesson from a big cousin about proper weed smoking. There are cult people with too much access to resources or activities in an incorrect manner. There are people in my life who keep saying "look what happened to that guy" and then they scream for Jesus. I'm like the same ending happened to Jesus. #HeDied. There is a major problem with people who would ask if they can have some of my angel hair pasta or get mad when I do not share it—and if someone can have some from the pot it is because they are in the area or from the family. There are internal attacks in my life about how "I just stand there". I have a bank account. I'm also still working on my hotline business from a commercial I saw as a youngster. I'm invited to parties and does not show up like re-runs. There is nothing worse than cult like behavior of helping someone who is committed to slavery, especially when you do not know. They will take the resource and leave you for dead. They "get to go" and have no other life. I also have straight A's which is why I know when someone else is doing something and I just happen to be in the room. I am usually laughing in my head. There is a cult like story about my booty—while me and my angel hair pasta family, my braids and gold beads life are still excited about how I won two talent shows, did excellent in the Black History Month presentation, completed a workbook with flying colors and eat at Jimmies, Red Lobster and IHOP. Where other's plead the 5th, I say that I had to throw liquor and all my party supplies out the window. No, I won't be giving my resources to people who are scheduled to have free D' N D sandwiches. I wonder if people like FDR die because once the people benefit from his plans to help with the Great Depression—they leave him for dead and go back to doing the same thing. There are people who think something is wrong with my thoughts because I say "In 1492 Native Americans where tending to the land", or "Peach colored men and women fought for religious freedom from Britain and no they aren't being racist when they ignore Black British people who keep asking them the parliament and that I do not think these descendants should have to focus on the Dream Act". I said this because "I Wanna".
Please reload