A Good Grip On Things.....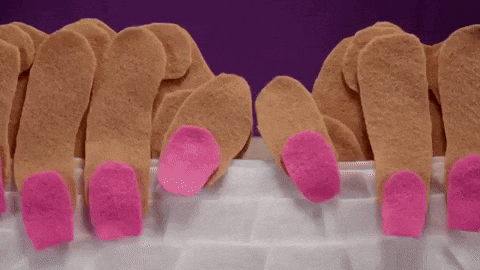 I write with a pen the way I spend money. I grip my pen and write and do not use the mechanics that are taught in school. I know them, but I pick up my writing utensil like a natural and write like a pro. There are people who have followed me throughout adulthood to make fun of the way I hold my writing utensil--- they use the mechanics, but fail at writing or understanding what the tool is being used for at the given moment. Apparently they get taught that I hold my writing utensil the scary people way—and I would be learning to write and sending hand written messages even if I didn't have to go somewhere to learn how. I hold my writing utensils like I actually have something to articulate and people who understand are interested in knowing what it is. The way I hold my writing utensil shows that the message I may be instinctively aiming to send to someone could get my hand chopped off in blatant and metaphorical terms. I'm not under some restrictive pressure—and how horrifying to develop a tic, the pressure point of holding your pencil "the right way" and not having learned enough of anything to actually do anything worth doing with it, however, still attempting to give off an attitude that makes people advise you to be attentive when the girl with the natural good grip on her writing utensil comes around. I am not a person who see's letters and sentences and experience it as scribble. They just want to color or pull grass out the dirt and roll around.
I just buy stuff where others have a price point, restriction or "need".  Then I do things like a price check when I can afford items that are $999 and know it is silly. So I plan to spend $199 on the same item then have a lot of money for the seafood I eat. There are people who keep trying to tell me I eat chicken because growing up a family member who eats chicken prepared enough for others to eat. I eat seafood. I can notice the psychological disturbance NOW of people who have copied perfection and plopped themselves next to actual perfect people. I then sometimes go near them and they are sitting stably in their failure and they get offended by my behavior or commentary. It is the right advice and it is also the one they presented themselves to be able to handle by copying "perfect" and plopping themselves in those environments. There are people who were dressed by others to attend things, but never developed the actual skill of getting dressed. They wander around in their adult like behavior—not actually knowing to buy new underwear, even when they want to have them on. I might have the tic of wondering what happened to these people or misunderstand why they are commenting on my button up and cardigan on a "regular" day. I guess they have not developed style or a wardrobe. I also laugh because there are people who fail to give the commentary that they should. They will want to say "that was unprofessional", when their actual feedback is that they think I should wear a big poofy dress and are embarrassed to say it in "normal" language or get found out that they came all the way into a particular area because as a "child they developed a habit of trying to figure out how to get money for cigarettes. Some people do not realize that comments about "flying saucers" are probably about planes in the sky.
Something is off about your life automatically if people in your life do not know that humans are mammals in the animal family or how to separate language, education, emotion and relationship from natural modes of existence. My ears do sometimes from people speaking for no reason, using words or languages they have no reason to use—or speaking in or from communities they are not a part of. Experiences derive without words. Many people live like actors and actresses. Marriages do not actually start with "Will you…." in most natural states of being. There are people acting out relationships with someone else's somebody because of something they are mocking or accidentally staging. I laugh hysterically that I am found to be a molester for things like breastfeeding by people who drink cow milk endlessly and do not realize it comes from cow boobs. There is many times no reason to keep talking. Some people argue that I complete things and turn things in on time. I am also argued with because I know that showers where invented in the 1700's and I am one of those people who clean and would be staying fresh in the era before showers. I would notice decay or bacteria and be a part of conversations with people who invent soap or pathways to the nearest stream. There are people who are stinky, rotten to the core. They do not wash—they just shower because it is there and sometimes they do not even do that. Then they want jobs and money, clothes and cars and fight violently. I get argue with because I would stay clean even if they never invented a tooth brush. I also notice I get laughed at for having a tooth brush by people who grew up being taught to brush their teeth only because someone was coming over for oral sex. I have never run out of food or begged. So I laugh when someone doesn't realize I type the way I hold my writing utensil. I can type 3 pages over my 15 minute break and watch a person who has existed several lifetimes of doing nothing—. I am also enjoying noticing that there are people who make things up or distort stories and do not realize that the person "in charge" has already cleared everything up. I am also laughing now knowing that every confusing or interesting interaction I have had with the womb I came out of is because of a cell phone-- let's say I never called her during her work hours every again. Like magic, the entire interaction would disappear. Imagine she is searching for who is on the other end of the phone and is trying to protect me from some "stranger" that she might not even know is me on the other end of the phone line.
I guess when you do not know you are a mammal—you do not know how to participate correctly. There are even people who have learned that every year after they "pass" they enter into a space with new faces. Some people have wondered why I was in the same space with them again—or realized that there would be a time that they may never see me and created trap after trap after trap—to make sure I didn't end up like the person they never saw again from first grade. I know to wave at malls, coffee shops, respond sometimes to text messages and laugh knowing that there are people who have set trap after trap like people who do not wear shoes—to make sure that they always see me. If they think they are not a mammal—they will also think I will not get mad when they interrupt barefoot at the level of where I put on high heels. They have not included this over a spectrum of development. They have watched animal planet too much. Some people also do not realize when they have alerted an entire population of people that they have done the equivalent of "sit in a tree" and done it for so long that they report people who eat lunch. I also laugh at the nonsense that occurs when people think you are talking to two people at once when you are not. It is hard for people to understand that they have stalked their way into your life at a time when they do not exist. They have fabricated stories of a person who don't exist in that confine. I remember making a joke with the guy who ran the corner store—there are people who wouldn't know how knows me and that he always asked about my kid even as an adult when I came in. There are people who do not know I have money for the corner store and they send messages that they will sleep with people for potato chips. The worst part is when they do this not knowing or thinking they are mammals—those people are really implementing criminal behavior with bad intentions—they do not notice people are watching. A funny lesson in living and a reminder to notice that there are people who do not realize they have knocked their mothers and women of the human kind into graves praising and worshiping the milk that comes from cow boobs.Something horrifying I have noticed is when older generations of people, even teachers, parents, mentors do not realize that they are feeling loved and supported by students who are interested in monetary or material gain. This is because they did not grow up with that type of interference being present, similar to how some people did not grow up having a shower in their household. There are adults who have been misled because they experience the love and attention for people who would leave them at the sight of a opportunity for new shoes. These adults may even leave the person or group they should be tending to and be heartbroken when they notice they have been left for dead by people looking for something other than what is being presented. There are people who have ignored the people who have said thank you for the pencil, and embraced they fake love from the one's who want the pencil to figure out how to get to their checkbook. We are like "did anybody notice this bomb threat and being ignored by people giving our "peers" gas money to go nowhere other than to hide their money, resources and that they are looking to leave from them. They love cow milk investments. 
People who do not know they are mammals fail often to realize that any statement I make with or without words has already been made to your face and in the open public. I am remembering about the time in first grade I got my name written on the board for talking-- my first instinct is to grab the eraser but I think I will take the time to learn the lesson. I guess there is a funny thing when you do not realize that saying "Hi" is something like initiating a trip to a hotel room or entrapment in someone's "cave". There are people living backwards because they watch television scripts and movies. They are living divorced, murdered, unemployed even while occupying the space. If you notice a reality show is happening more than privately and participants are sharing with who is in the room with them. A viewer, who has cable, a television set, electricity and money to pay for it is watching intimate moments. Some people are creating scenes and scenarios in public spaces that they would want no one to see. Or verbalizing like a television script things that are occurring in a space that should exist without words. If you ever look for a version of me who does surprise drop offs, you will find yourself in a jungle like situation-- that is normal when you know you are a mammal.There are people who are fighting a losing battle-- they play a game of "robbing money" and aim to back a person down with a template that was created before bank accounts. The thing about a debit card is you need the pin number and there are cameras. I guess my favorite thing is being apart of development. There are people who think using a toilet bowl is sick. Sometimes we just have to laugh and know there are people who live like they aren't mammals and people who live like they are and do not know the information. They wouldn't buy cigarettes, or the clothes they do or argue they way they do. I still hold my writing utensils with a naturally good grip. 
Please reload