A Truth: This Might Be Hard To Swallow As In Difficult To Believe #CallMeDisphagia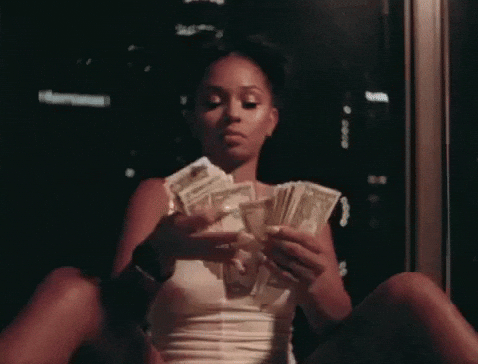 Okie dokie so let's just say that I am cracking up thinking about the way I now able to put words, sentences, paragraphs entire oracle stories to my lived experience. I know someone is like—okay so you want to talk about Jesus and I am thinking about the slogan WWJD, "What Would Jesus Do?". Some people are walking around with crosses and letting people spit on them and thinking it is positive to be nailed to a cross—the person that, that happened to was a "prisoner". Jesus actually flipped tables over #FvckSh!tUpAndLeave.  If he could see thoroughly the judicial system, as some people understand it today, he probably would have stopped talking to Peter and Judas. I also am thinking about how systems are created to teach particular things and how I often use my inquisitive nature to sometimes override what has already been established to keep me safe. Something similar to liking to hop fences; let's just say I walked perfectly on a balance beam as a little person. It is very important to understand to listen to particular occurrences. I literally have lived through making the wrong decisions in regards to participating safely in a systematic structure. There are things I do not have to experience or go through in particular way and sometimes my Brainiac ways cause me to dig in dirt and not realize to automatically take my clothes off and hop right into the shower.
And there is an hilarious experience that I have had. Mostly from people who have had exposure to television and the lifestyles they showcase and also access to stolen items--. There are people who look at the items that I am given, the money I am handed and the things people do for me and have sworn to capital G-O-D that the only way people get those things is from sexual activity. I would have no idea that people think this. There are also people who make arrangements for food based on what they have been exposed to from tv watching and many people do not realize what they are doing. A lot of people are aiming to copy what is known as prostitution or using sex to get particular items or expensive food—to some of them this does include McDonalds due to the commercial so they are giving oral sex for food. They are also being told that the food is the protein in the semen and not comprehending what that means. This is why there are a lot of aggressive females who have way to much energy that goes straight to their blood stream and then are also looking for cooked meals that their bodies must digest. They become violent because they do no realize that the food is the protein provided by the semen and are asking men for money and fighting for food from restaurants. Some guys do not know what they are talking about and some do and just keep playing them. The problem is there are overly fed females and many malnourished males—even after families have provided breakfast lunch and dinner. They do not understand that the female is pulling the nutrients from their bodies before they are absorbed into their blood stream. This is why some males are under performing—even becoming injured in sports. There are parents, guardians, employers and the like not knowing why the person who they have provided for is under performing. There are also high performing women who are being misused, abused and disregarded because of the issue being caused by individuals who are receiving food in the form of protein that comes from swallowing semen and the aggression that comes from not understanding that si the food and energy they are being taught to use. Some females have attacked at men trying to get items and a lifestyle that a woman that has been in there area actually has, earned or deserves. They fight aggressively because a person who is eating in a different way doesn't have the immediate rush of energy and becomes tired while their bodies digest the food they have eaten. These females literally show up in spaces that they are not invited to fighting for things they have seen in malls and even aim for law suits because they did not realize what it meant when they signed up to swallow. Some of them are also upset because they are then told that they are under-performing and do not qualify for the prostitution or hoe positions. Some of these people literally have food being provided in their living environment and even have certain material items that would be bought and allocated for them and what they have completed. Today when I go and travel in my eco-friendly manner with my Nike huaraches, bebe leggings, afro puff and sparkling INC clutch with a strap $60.00 before any reductions—I will know to walk at my pace and know there are many women still living from food they swallowed in 6th grade and arguing about why I have new sneakers—even as an "adult person". It doesn't help that they have done this to me since I was young when there was completely none of that particular activity. As an adult with a healthy understanding of sex, I am laughing knowing that some of what these females have fought for due to their actual sexual experience was denied to them and they can see me being gifted in a healthy manner; which will make the attacks on my life worse. They also notice the way the relationships form in my life, in a way that looks like something they have seen on television or in a sitcom. They wonder when I will become a disaster or want to point out the things I have fought through in my life, mostly due to their anger, aggression and confusion. I would encourage these females to do some running, hiking or something to burn the actually energy that they have consumed. I would also encourage male bodies who have participated in this activity to realize that they are becoming malnourished and living like starving people after their mom, dad or guardian has provided the proper resources. A lot of people are hiding from this reality because they do not want to face the consequence. As a person who does research and works with women and girls these situations have been brought to my attention. It is violent to families who are waiting for their successful sons only to find out that they don't have the proper nutrients—it won't make sense to a mom who has invested into their lifestyle. They might not know that females are being taught to swallow and have oral sex where there wouldn't even be any kissing involved in an interaction. These are something like robberies. The bigger problem is the females hanging around thinking they are going to get food from a restaurant or a shopping spree. I'm the chic in matching shirts, Coach shoes, etc – of my own money and gifts purchased. I understand love and I understand apologies from guys who spent too much time doing whatever is called "getting milked" #MooPhiMoo. From watching things on television that they wouldn't even do. There are females who can't read or count money attacking to live the life of a "trap queen" who can count $10,000 in five minutes. Females aiming to set themselves up in lifestyles that require guns—even in areas where other countries would know are mandatory—only to say that they want guns removed. Females who do not realize that they are really living on something that is like a steroid. Someone wants to think this is crazy or not true. This is a message from a person who does youth development and is very skilled in young women and girls. #Blogging
--And yes #CallMeDisphagia is a funny joke. A song to ease my mind before I go...
Please reload