It Is Okay to Have a Brain Fart. Just Make Sure You Get The Point and Learn the Customized Fix Designed For You!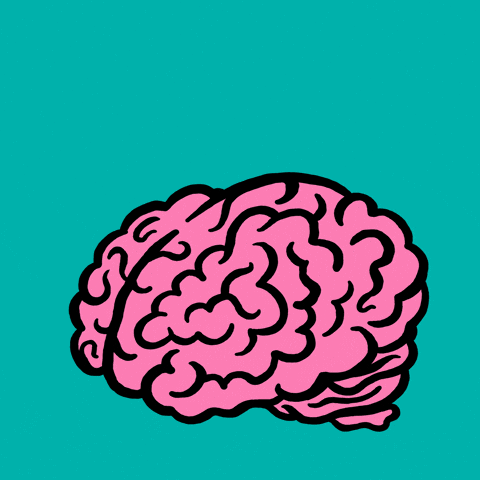 So let's talk about a brain fart! I had a meeting yesterday and completely went to the usual location, clearly I had to  get to the proper location and waiting for the train would take forever. People want to know my secret-- it's called I took a cab. "Isn't that expensive?" The point is to get to my meeting so I can actively participate in what I am engaged in. I am constantly surrounded by people who would go home or make a longer delay by waiting for a train. The answer to most people's problems is to just take the cab-- in more than a metaphorical sense. 
I'm going through this cool phase where I know I do not need to shave or wear deodorant. Yes I can afford the supplies and have them. People do these awkward attacks. I have learned that people should be able to smell when there body is sick. Some people pay no attention. I am also conquering my current awareness of people who want to call themselves "bloods" but practice the method like a calendar schedule. That's nothing but a crypt who didn't learn to keep anything. They interrupt their real life relationships and cause dilemmas and scenes that are inappropriate. Some of them are also missing out on opportunities or the point. They stalk on Instagram and wonder why an award winner and Barbie girl with injuries they want her to sustain buys perfumes--- after she has perfected understanding chemical equations and proper usage. I have an annoyance in my life where I was nominated for and won something titled Ms. Heritage Ball my sophomore year of college. That awkward moment when everyone realizes that I still have classes and yes I will be running around in sweatsuits and a headscarf. There is also a two year developmental increment in process. Yes, I wave and smile running to and fro--. Upon completion I may not even engage in a conversation with you because I can comprehend that you have picked up "hand, foot, mouth disease" and live like a person who cannot do anything about it.  I am also thinking about people who have been given access to spaces and fail to realize that they have not built anything for themselves or the community in which they should be sustaining because of a comparison they are making, So you made it with a stereotype about hair length-- your hair is unhealthy and you haven't realized you have enough money for a hair salon routine-- because you didn't read , volunteer or contribute to a space where that is expected for growth and excelling. 
Anywhoo, I ended up having someone from my meeting ask if I wanted a ride to the train station and yes I am practicing being eco-friendly-- here is the decision people miss. Number one this is a person who is participating in something of high selection and has a viewpoint that I know to take into consideration. Whatever is her perspective made her ask, I know to jump in, chat and go about my business. This is a safe space and way to connect. Some people do not realize this. I made a joke to her about how the fact that we are participating and being selected by the same person's philosophy let's me know that any good, bad or ugly that occurs in the interaction is the amount that should occur. Many people miss that point and bring in outside voices to address things in which they are not philosophically-- with or without words-- prepared to deal with. 
I am also laughing at how I would love to consider myself a prankstar and have been able to assess and realize a major lesson. When I was a kid I was having a sleepover and we agreed to pull a prank on whoever fell asleep first. Nope, I wouldn't realize that someone who agreed might not even know what a prank is. Anyhow-- the prank was to make them think they pooped in their sleep by missing a concoction of peanut butter, relish and mustard and using precision to put it in the proper place. Yes, this is a proper prank for the relationship between these people. And no, it would never dawn on me that the person would wake in there sleep but keep still and get excited thinking that something other than making them think they had pooped would occur. So here I am thinking I got away with it and that the person would wake up and have a funny reaction. Meanwhile the person has their head full of idea's to take me on a romantic date. Nope, this is just a prank about poop but I have learned my lesson. And I guess all the pranks I would have tried have been visible.I guess I should metaphorically hide from flowers and kisses being blown at me during car rides lol.
I am also laughing at things I do not know about my "friends" and when they are trying to be equal to me once it has been established that they are not. Yes I borrow things-- that I have more than enough money to pay for because it's friendship things to do. And yes I always want to buy my friends stuff but they've already tried to equalize the situations. Yes, I can afford to buy multiple people red bottoms and a pair for myself lol. Some people also didn't pay attention to the point of writing reflections and how often some people have been asked to do so. It took centuries for someone to write about what food is and what it does. We should be writing and telling our truths and our stories all the time in a way that shows we can comprehend to build upon the realities of our lives. As an adult voice the funniest thing that ever occurred to me was taking all my lessons serious even the ones that came from school kids who thought they could pick on me for wearing DKNY sneakers because they only have one sneaker and they decide to show their Nikes. Then they notice the next day that I have the Nikes they can't get because they do not go with everything. I learned the lesson in it's totality. Yes, I will wear my Nikes on the first day or to the metaphorical basketball games-- in all scenarios of my life. That's why I know to take a cab even when I know how to take the bus like someone died for me to do so. 
Please reload