A Soliloquy: Questions I Do Not Ask.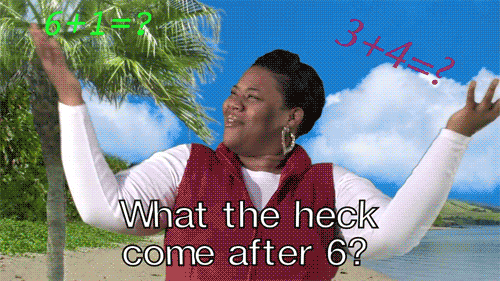 I often think about a time when I supported a friend and went to a program she was involved in. I had the time of my life learning from an activity book, memorizing passages (understanding them) and one time watching an adult woman recite an entire chapter of the Bible. Mind you this is occurring around 8 or 9 years old. When a lot of people are home, unable to read or even when they do not always getting things perfect the first time. I remember an activity that focused on making good choices and following the right path. Imagine growing up in a world where you've comprehended to make decisions in the immediate pathway or intersection. Being able to notice and identify that there is more than one choice and making the one you think is the best. Also, having learned these through activities in a workbook-- where an adult will let you know what was correct or wrong with a smile and allow you to go to the next lesson-- made me aware that in every life circumstance if I make a decision that seems a little off I know thoroughly that there should be someone to address the scenario with a smile and space to keep going . The skill I learned during this time is something I know to use and implement throughout my life. There may be people who think something is wrong with these things or not even understand what good and bad is at a particular moment-- when I am able to stop, dissect and move into the next phase of my journey with ease. I have also learned not to get upset if there are others who choose not to pay attention or learn about how to decipher good and bad choices because of how information was learned or passed down. I have made a good decision throughout my life to focus on my goal and my right answers for what I am aiming to do. I also do what some people may call "awkward" when they have not been thoroughly educated, taught or ministered to -- I make a good choice or bad choice decision where some people just make a religious decision, a educated decision or a natural instinct where systematic practices should be applied. It is funny to see people make war time decisions-- over something that can be rectified by realizing that there is assigned seating and you may be sitting in someone's seat and when they go to explain that to you-- you may start an uproar for no reason or show to the person and others that you are ill-equipped to be in the situation. Another funny thing I have realized is about "asking". Sometimes people make request or ask to participate in positions or scenarios that others are assigned to. There is nothing wrong with asking-- however, a person who ask will most likely have very different behavior than that of someone who is acknowledged and appointed. Even if the person who "asked" does great-- the person who is appointed will most likely maintain the same demeanor and their growth will be gradual and based on their normal routine. Another interesting thing to note is mimicking versus developmental growth. Mimicking can be problematic in certain situations-- especially where there is developmental growth that can be irritated by sporadic and irrelevant commentary that is harmful. When thinking of the woman I saw recite an entire chapter of the Bible-- it is almost as if someone would make a comment that says "she didn't read from the bible". For me I can notice that she memorized-- which means she read and was motivated by these particular passages. As a learner I would be inspired by the reciting and memorizing and also developmentally notice the emphasis placed on certain phrases that shows comprehension and insight. Today I am really thinking about good choices and bad choices in the way I learned about them in an activity book. At every moment, in every increment. I am also going to recite my life scriptures memorized by heart-- even if silently to myself. A life lesson about embarrassment in a modern society and one with televisions-- some people live their life being embarrassed of the equivalent of eating food or wearing shoes. They also sometimes get embarrassed about economics-- especially when you cannot count. 
Please reload
I'm busy working on my blog posts. Watch this space!
Please reload