Is It Time For a New Challenge At A New Level?
Today might be the day for some major self-care adjustments. You may also want to assess what has been placed in your path and how it has strengthened you. Some people show their weakness by the ways they aim to attack you o your life's journey. Some of these people are here to help remove confusion and weakness from your own life. It is important to decide as soon as possible how to deal with situations that ultimately test your faith. One thing that can occur if we assume certain things aren't supposed to happen in a particular way is arrested development within ourselves. I often speak about the patterns that people adapt due to the school system. A metaphor for the type of arrested development I am speaking of can be someone who experiences a science class from 12:10pm-1:15pm, they may get confused when someone is using scientific methods at other times throughout the day or in other spaces outside of school. This person may have missed the entire reason for learning. In this same scenario someone may challenge people who have learned information and know how to apply it. Let's say someone has an ailment that a doctor can prescribe a drug for, but this person understands science and can see that there is a neurological disturbance and notice that shifting the amount they read and using strong spices such as curry powder can have the same impact as a pharmaceutical-- a person who challenges this know-how or even the experimentation is having arrested development. They may even start fights and debates that irritate you to death.
This is apart of living. Similarly arrested development can stem from lifestyle patterns and limited exposure to things that will cause growth. A person who has been situated in such a way that arrested development occurs can develop behavior issues that can disrupt the flow of society and community members. This can be seen in behavior of people who have had exposure to television commercials that showcase items that they do not own or cannot afford. They may then interact with people in society and through television watching be able to interpret something about this person that triggers them. With no exposure to what this person owns prior to seeing them, they would probably not notice or give a compliment and seek advice on how to obtain the item. Similarly the same concept can be identified in the example of a person who learns addition but never reaches the level of learning and understanding calculus. This person may argue that a $1.75 bottle of Snapple is cheaper than a $6.99 twelve pack of Snapple. The person who see's calculus see's a larger formula that includes the time and cost spent going to a store, wear and tear on the body/mind in travel, how many times a day/week/month/year that this expenditure is occurring and whether or not there is a safe place to store the twelve pack. The person with arrested development will focus on the number being $1.75 no matter how much the entire equation or formula proves how much cheaper the twelve pack would be. In addition to how much this decision would improve health and wellness even if in a smaller increment. I read somewhere that faith is a muscle. Muscles have to be worked out and stretched to perform properly. Today I am going to start a workout plan that will help my faith do a split or maybe some leg raises.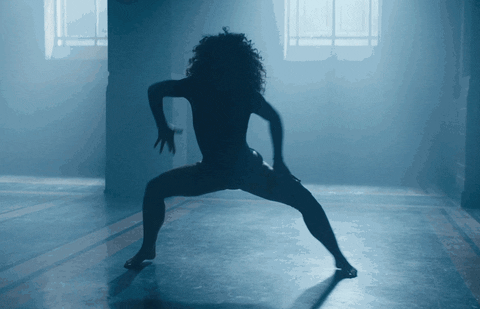 Please reload