Does Your Outfit Say You Are Loved or Simply Dressed……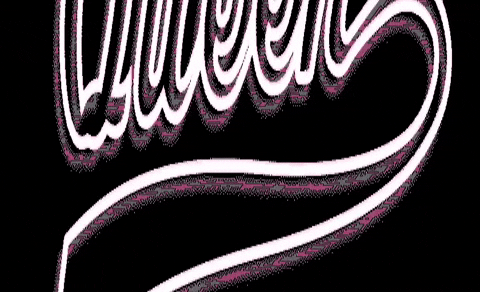 Today as I got dressed and decided to wear my army fatigue Victoria Secret sweatpants with a black and white stripe down the side and a sequin PINK spelled down the back of the left leg, some Nike flip flops, a black shirt with the word Queen in bold gold, a black head wrap with the knot tied in the front, a tan and gold reversible pocketbook/pack back, gold watch, gold chain, shades and nude color lip gloss. This made me think of the way many of today's generation have grown up with a dress code or dress template consciously or subconsciously. Some people have never learned to grow their own style or taste in wardrobe. They may also have the appearance of a completely different person than they are. I am also reflecting on stereotypes that would cause people to associate the attire with someone's skill and ability. If today, in my outfit a government official called me in to do some work, I would be able to perform every task plus more listed on my resume—I could also go home and change into a suit but if I happen to run in I might be the person who can take out that unnecessary coma that leads to nuclear war to be very sarcastic. I also laugh when someone will stereotype my overall appearance and aim to tell me what career I do not have or what job is not for me? Sweatpants day and argumentative response times may be similar to the person who advocated for lunch breaks and shorter work days if you know what I am getting at. In addition, sometimes people are not taking up the space that has been provided to them through years of pursuing access and opportunities.
I discovered a theoretical concept in my mind that may or may not have already been identified in regards to growing up in a developed country. Can you imagine growing up in an industrialized society where clothes are obviously mandatory for participation to the point that there are the equivalent of wild animals living in buildings and dressed in clothing items—even name brand ones because they live in a developed society. Some people I have waved at or came into contact in my life may be the equivalent of an orangutan sitting in the middle of the rainforest. There is not necessarily an issue with them being there but you would most likely not engage in particular communication or share space for an extended period of time.
In general as humans become more developed psychologically and through lived experience they can adapt to other parts of society that will cause them to refrain from particular behaviors they may have participated in. This may also stem from the access or way they get their food.
In the work world or educational/career based experiences I have had had interactions with people who have job titles, material items, exist in a particular location; however, cannot actually perform the particular task or duty. They come pre-packaged with all of the visual elements in place and even some of the jargon but when it comes down to real life interaction the person they have been able to present themselves to be is not the reality. This can be off putting to me and I have lived through this experience. It can almost make me look like a bully or violent because I have the physical, mental, social, emotional skill for what is occurring while this person has been able to "act" their way into the particular space for these real life and natural occurrences. Then it is almost as if they spend the entire time aiming to "tell on someone". It's like you show up with them at the time where everyone should be at the shopping mall and they keep pointing out that someone is shopping.
Based on experiences in my travels, I started to realize that there are people in particular parts of the world I live in or community structure I exist in that would not even know that there is a shopping mall but have learned about them through television or others people' participation. Based on my traveling I adapted a subconscious behavior that automatically cuts them out from the experience. My biological existence can notice that they do not exist and psychologically I can understand they are in the wrong location to ask questions about money.  
Another annoyance is when even people who belong do not stay up to date with the latest societal developments and trends. Some people are still doing "off with their heads", where socially we have grown to simple laughter.
A funnier thing is when people use their language to identify or insult someone. Someone may aim to call you sick and not realize that they are among the walking dead or fatally diseased. I've learned to hear people say these things and acknowledge where this may be coming from. I probably should notice that they are completely diseased and see what I may have expected or been adopting from them. Or how I am impacted by their behavior; even small things such as remembering that I eat fruit and no I do not want pop tarts today just because they are there lol.
One of my favorite quotes talks about how taking small steps can ultimately change the world; today I will be taking a few.
Please reload
I'm busy working on my blog posts. Watch this space!
Please reload