A Truth: Arguments As Healthy Forms of Progression.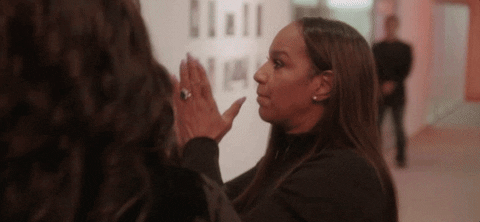 I had the pleasure of opening a panel discussion that focused on intersecting generations. As a millennial, I am reflecting on how arguments are healthy and beneficial to our development! Growing up in a society with public education readily available, shopping malls, movie theaters, cars, and intersecting access to privileges that may nice of have been cut off or avoided... we may not understand that argument is essentially dialogue for learning. It is almost the same as asking a question during a classroom discussion. Some people aren't educated or have class discrepancies and may still need to argue in an archaic manner-- when the opposition is simply wondering if "they can stop and get a smoothie on the way home". Arguing sparks discussion, insight and provides answers to what are essentially real questions! Arguing is a form of communication. It can turn into a violent fight or a healthy conversation. I read somewhere that arguing also helps you find out what the real motive or intention is. That way the argument and person can be properly addressed. Some arguments are simply worth walking away from! Here's is my millennial mistake in regards to taking this type of stance. If someone starts a silly argument with you, it is important to recognize signs and symbols that may cause them to make the "argument into a larger discussion". This person may abuse positional, collaborative and personal power to involve authority figures into a irrelevant scenario to gain something for themselves that completely goes again what the focus should be on. This is a huge problem especially when this can cause removal from activities you enjoy, punishments that involve violence and abandonment. Even worse is when this matter comes back to address a person who simply walked away from a silly argument and request an irrelevant response that puts them on notice or the downfalls/improper implementation and opens room for an attitude that is rightfully given out. How horrible for someone who would want to build and help people end up in a situation that would cause them to essentially have to "go against them" by pointing out every key area that they would help them build on and why they have no authority to speak over or to this person. Arguing helps all these things be figured out. Sometimes it is better to have these arguments occur family style. However, in a argument you can't control who the other person speaks to or how they address the situation. I also found out that someone may understand them being IGNORED as you being a PUNK. I've learned that I should develop the skill of arguing in public!
What people learn in an argument is key. Arguments can be hurtful and painful but the long term outcomes can be great!
Please reload
I'm busy working on my blog posts. Watch this space!
Please reload